GOP Lawyer Appointed by Gov. Ron DeSantis Resigns Over Police Raid on Data Analyst
A Republican lawyer in Florida accused the state of covering up coronavirus information and resigned from his position on a state judicial commission after police raided the home of a former coronavirus data scientist.
Ron Filipkowski, who was appointed to the 12th Circuit Judicial Nominating Commission by Governor Ron DeSantis, submitted his resignation on Tuesday after authorities raided the home of Rebekah Jones, a former state data scientist who accused the governor of manipulating information about the coronavirus.
Speaking to Newsweek, Filipkowski called the state's decision to seize property from Jones "crazy" and said he believes DeSantis has covered up coronavirus data and is now targeting scientists who are trying to tell the truth.
"My concern is that in Florida we haven't been getting all of the facts and all the information about COVID, and it's clear the governor doesn't want to institute any kind of COVID policy of any kind," Filipkowski said. "The truth has been kept from us during the pandemic."
Over the summer, Jones said she had evidence that proved Florida was changing coronavirus data to make it falsely look as if the state's numbers were improving, a claim that the governor has vehemently denied.
Jones was targeted by state authorities on Monday, after the Department of Health alleged that she used its statewide system to send an unauthorized emergency alert telling scientists to "speak up" about true coronavirus numbers in the state.
Jones posted online a video of the armed police raid on her home, prompting Filipkowski to resign from his post in order to "bring a little attention" to the mishandling of coronavirus information at the state level.
The Florida lawyer said that he believes the government raided Jones' home in order to send a message to current health officials aiming to report accurate data on the virus.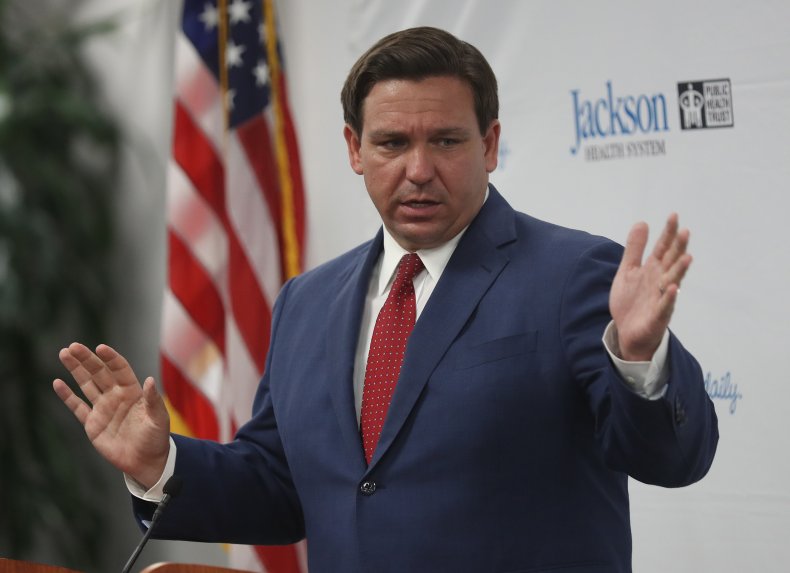 "It seemed really crazy to me to use police power to intimidate and harass not only a whistleblower but also with the ulterior motive of sending a message to current employees," he said.
Filipkowski added that the goal of the raid was not "to determine whether she sent an email" but rather to find out if other state authorities are leaking information about the virus.
"The crime is that she supposedly hacked their server to send an email. Why would you then need to seize all of her electronic devices to determine whether that email was sent or not? It's crazy," he said.
"The most alarming part about the warrant is the breadth of it. It wasn't minimized or limited in any way," he added. Because of this, Filipkowski said, the warrant leaves room for "tremendous amounts of abuse."
Jones echoed the same concerns in an interview with CNN's Chris Cuomo on Monday night.
"On my phone is every communication I've ever had with someone who works at the state, who has come to me in confidence and told me things that could get them fired or in trouble like this," she said. "And I just want to say to all those people right now: If he doesn't know already, DeSantis will know soon enough that you've been talking to me. So be careful."
Florida remains one of the worst-hit states in the country during the pandemic. According to a New York Times database, as of Wednesday afternoon there have been at least 1,073,762 cases and 19,377 deaths in Florida since the pandemic began.
Despite the state's rising numbers, DeSantis has ruled out imposing any coronavirus-related restrictions, including stay-at-home orders, mask mandates and shutdowns.
Newsweek reached out to DeSantis for comment but did not hear back in time for publication.