GOP Leaders Rip Biden Over 'Lackluster' May Jobs Report: 'Economy Should Be Booming'
Republican leaders were quick to criticize President Joe Biden on Friday morning after the May jobs report from the Department of Labor fell more than 100,000 jobs short of estimates, marking the second month in a row that the report failed to match expectations.
The Labor Department's Bureau of Labor Statistics report showed that the economy added about 559,000 jobs in May, below the more than 670,000 estimated and hoped for by economists and the Biden administration. Although the number of new jobs added fell substantially short, the overall unemployment rate dropped to the lowest level since May 2020—coming in at 5.8 percent
"As we emerge from the virus, our economy should be booming, but today's lackluster jobs report shows President Biden's policies have stalled our recovery," House Minority Leader Representative Kevin McCarthy, a California Republican, tweeted after the report was released on Friday.
"Washington needs to stop paying people NOT to work. Bidenomics is bad for America," McCarthy added.
Representative Elise Stefanik, a New York Republican and chair of the House Republican Conference, slammed Biden over the lower than expected job growth as well.
"U.S. added 559,000 jobs in May, vs 671,000 estimate," Stefanik tweeted. "Yet again, President Biden's jobs report misses the mark - further proof that the Democrats' socialist economic agenda DOES NOT WORK."
"Another bad jobs report—100,000 fewer jobs added than experts estimated. This is what happens when you pay people not to work. What did Democrats expect?" House Minority Whip Representative Steve Scalise, a Louisiana Republican, tweeted.
The GOP criticism was buoyed as the April jobs report was even more disappointing. Economists had estimated that the U.S. would add about 1 million jobs in April but instead that month's report showed the economy added just 266,000. The unemployment rate also ticked up slightly in April to 6.1 percent.
Republican lawmakers have blamed extra $300 per week federal unemployment payments for the sluggish job growth. They argue that this is making it difficult for many businesses to find workers, as some people are earning more on unemployment than they would working.
Biden administration officials have pushed back against these arguments, pointing out that job growth actually appears strongest for traditionally lower-wage jobs. Many Democrats have also argued that employers should increase wages and benefits to better attract workers.
"Today's jobs report shows historic progress for American families and the American economy. We added 559,000 jobs in May, created a record two million jobs in our first four months, and unemployment is at its lowest level since the pandemic started," the president tweeted on Friday morning, putting an optimistic spin on the May report.
"America is on the move again," Biden wrote.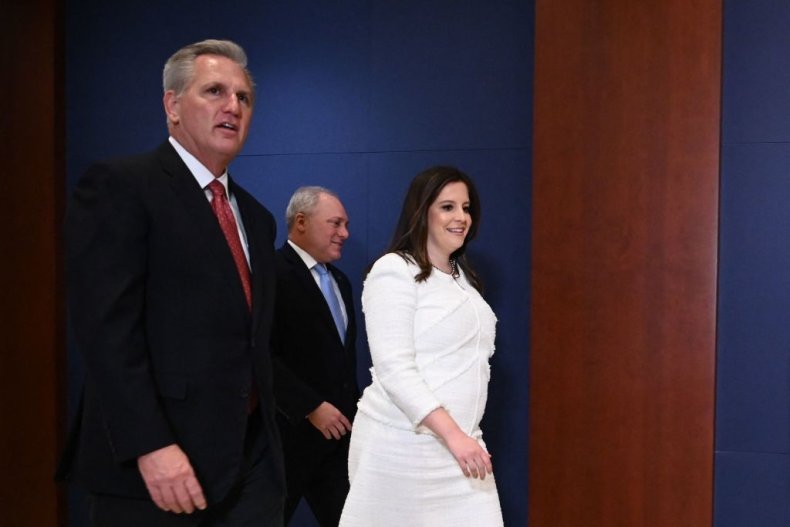 Economists' reactions to the report were somewhat mixed.
"Improvement in hiring wasn't quite as robust as many hoped, but it is good to see the unemployment rate slip to 5.8 percent," Mark Hamrick, Bankrate's senior economic analyst, said in remarks emailed to Newsweek.
Charlie Ripley, senior investment strategist for Allianz Investment Management, pointed out that the numbers were "on the lighter side of consensus expectations."
"While the job gains were somewhat modest relative to expectations, the good news is the figure rebounded from last month's disappointing miss," Ripley said in comments emailed to Newsweek.