The GOP Is Learning What Black Folks Have Known Forever: The FBI Can Be Corrupt | Opinion
The morning after former President Donald Trumps home, Mar-a-Lago, was raided by the FBI, it was clear that for many conservatives, this was a new dawn, a new day.
"A stunning move by the DOJ and FBI," tweeted Virginia Governor Glenn Youngkin.
"The raid of MAL is another escalation in the weaponization of federal agencies against the Regime's political opponents ... Banana Republic," tweeted Florida Governor Ron DeSantis.
"Using government power to persecute political opponents is something we have seen many times from 3rd world Marxist dictatorships but never before in America," tweeted Florida Senator Marco Rubio.
For the record, they have every reason to be skeptical. If just a few years ago, most conservatives put their absolute faith and trust in the FBI, this faith has been shattered by a series of Trump-era debacles, including the "Russiagate" hoax, the lies to obtain politically motivated warrants against opponents, and some high ranking agents being openly partisan.
Unfortunately, contrary to Senator Rubio's tweet, we have seen this in America. The lessons that the GOP is learning today are lessons that many Black Americans were forced to learn decades ago: When the FBI has unchecked power, they can be corrupted.
I've been mildly surprised at how few Americans are aware of COINTELPRO, the FBI's systematic and illegal targeting of civil rights leaders (among others) from 1956 to 1971. Using numerous illegal activities, the FBI targeted the Rev. Dr. Martin Luther King Jr, Malcolm X and the Black Panthers as well as Puerto Rican and Cuban nationalist groups.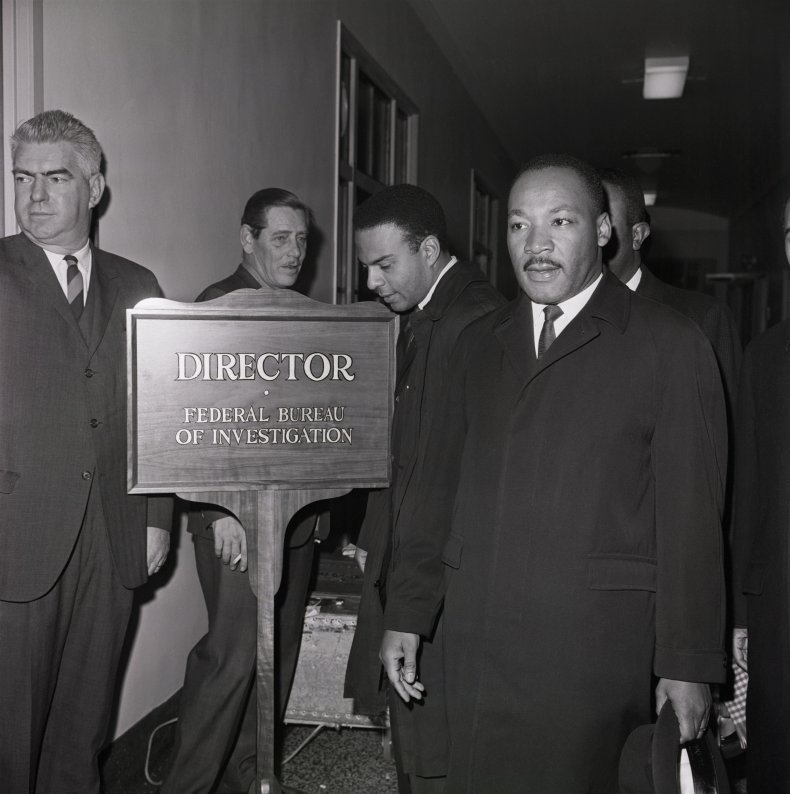 Authorization for these activities often came from the highest levels of government. According to the book Enemies: a History of the FBI, former Attorney General Robert F. Kennedy personally authorized the wiretaps against Dr. King. The FBI even went as far as to send a letter to try to convince Dr. King to commit suicide after being caught in infidelity on wiretaps.
There is also evidence that links FBI involvement to the assassination of Fred Hampton, the Black Panther activist who was drugged and murdered in a predawn raid by the Cook County Attorney's Office in Chicago. According to the Chicago Tribune, "an FBI whistleblower said the agency coaxed local law enforcement across the country, including Chicago police, into deadly clashes with heavily armed Black Panthers." In other words, the FBI deliberately provoked a confrontation and then encouraged a "crack down" on the intended target once they reacted negatively.
Knowledge of these facts have contributed to a distrust of police in general and the FBI in particular among many Black Americans.
Even today, there are complaints of FBI targeting by the hip-hop community. In 2020, Chris "Gotti" Lorenzo from the legendary hip-hop label Murder Inc Records talked on my show about being wrongly targeted by federal law enforcement. "We went through a federal indictment, trial, won, fully exonerated," he explained. "That ended in December of 2004, and we're just now back to the level that we was at back then."
There's also currently an effort in Congress to pass the RAP Act, an attempt to limit federal prosecutors from using rappers' lyrics against them in court. By deeming rap lyrics as evidence and not art, federal prosecutors have been going after rappers and arguably violating the First Amendment to do so.
We give extraordinary powers to the federal government, and those should come with extraordinary responsibility and accountability. It was always just as foolish to "back the blue, no matter who" as was is to support "abolishing" the police.
Many conservatives are now learning how easy it is to influence, corrupt and weaponize law enforcement to target citizens whose views they don't approve of.
While shocking to some, none of this is new to those of us who are aware of the full, non-sanitized history of the FBI.
Let me be clear: My desire is not to dunk on people for what they didn't know, though I wish they would have learned these lessons earlier, and heeded the warnings against blindly trusting any agent of the state, including law enforcement, from myself and others.
But what matters most is that many of them know it now.
I oppose government overreach, regardless of if the target is a Black activist, a rapper, or the parent of elementary school students. But there will never be change until the people realize that we are in this together.
Many people have learned a tough lesson this week. Abuses of power by the government against its citizens may start against the Black community, but they don't end there.
If you do not fight against those abuses in our community, they will eventually visit yours.
Darvio Morrow is CEO of the FCB Radio Network and co-host of The Outlaws Radio Show.
The views expressed in this article are the writer's own.