Seth Rich's Death: Why a GOP Lobbyist Will Pay $100,000 To Learn Who Killed the DNC Staffer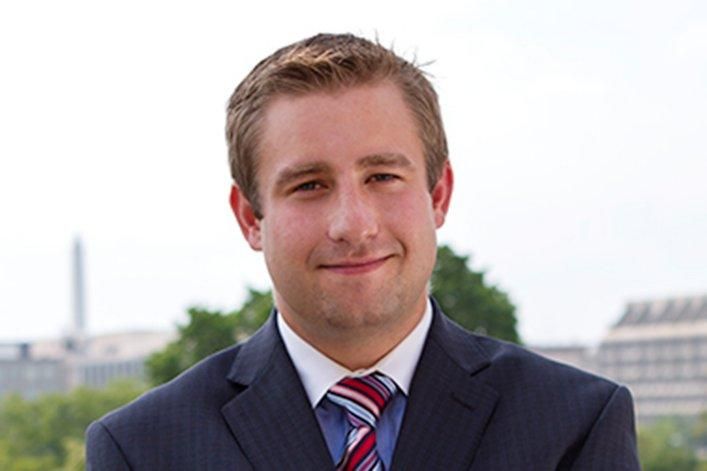 Updated | Republican lobbyist Jack Burkman is offering $100,000 for information into the unsolved killing of Democratic National Committee staffer Seth Rich. The 27-year-old was gunned down while walking home from a Washington, D.C., bar in the early hours of July 10. Right-wing conspiracy theorists later suggested DNC officials were behind it and that Rich played a role in leaking party emails.
Now Burkman hopes to confirm or deflate those rumors. "There are too many dimensions of the tragedy, and none seem to make sense," the lobbyist said in a statement Wednesday. "I hope the $100,000...will finally get to the truth of what happened here and will either debunk the conspiracy theories or validate them."
Burkman is a political consultant, a talk radio show host and founder of the lobbying firm JM Burkman & Associates. He is a Republican but has publicly opposed Donald Trump's candidacy.
Speaking with Newsweek, Burkman says his interest in the case is apolitical. "I'm not here to expound on anything even remotely conspiratorial," he says. "The objective here really is just to get closure for this family. This is a young kid in our profession. This could have happened to any of the young people who work for me."
Still, the lobbyist adds that the police and prosecutors should not dismiss any leads. "You certainly can't rule out any theories, or at least you shouldn't," he says. He worries about the police and how "if they suspect that something somehow might involve important people, they can't wait for it to become a cold case so they can just get it off their plate."
A police department spokesman confirmed that the investigation is ongoing. Responding to Burkman's comment, the spokesman says by email, "There is no indication that Mr. Burkman has spoken with our Homicide Unit."
Rich family spokesman Brad Bauman says by email that the family welcomes contributions and information that could move the case forward. "That said, we want to be clear that some have attempted to politicize Seth's murder and forward bizarre conspiracy theories," he adds. "We hope that everyone remains singularly focused on solving this case and bringing Seth's murderer to justice."
Since July, Rich's death has provided fodder for Hillary Clinton-hating conspiracy theorists online. Some allege the DNC staffer was on his way to meet co-conspirators or federal investigators to share information with them when he was killed, not long after leaving a local bar at around 2:30 a.m. or later. Online, many have invoked the Clinton "body count" conspiracy, which goes back decades and claims that the powerful political couple murders its detractors. Proponents have suggested that Rich was a whistleblower and may have been connected to the leaking of DNC emails, which WikiLeaks published the week after his death.
Rich's parents say their son had just received a promotion from the DNC to Clinton's campaign and was determined to see her win in November. But WikiLeaks founder and publisher Julian Assange stoked the "truthers" in August when he hinted during an interview that Rich may have been a WikiLeaks informant. He later told Fox News, "We're not saying that Seth Rich's death necessarily is connected to our publications. That's something that has to be established…. We have received a variety of information. We will be forwarding that information to the police." WikiLeaks has offered $20,000 for information leading to a conviction in the case.
As of September 9, the police had not received any information regarding the case from Assange or WikiLeaks, a department spokesman told Newsweek at the time.
Joseph Uscinski, an associate professor of political science at the University of Miami, has written how the 2016 presidential election has inspired more conspiracy theories than previous elections have. Among them: Because Clinton felt ill and left a 9/11 memorial event this past Sunday, then hours later appeared healthier and in good spirits, people suggested she was using a body double.
"At a minimum, there certainly are a lot of very bizarre curiosities," says Burkman, the lobbyist, about the Rich case. "My only recommendation to the U.S. attorney, the prosecutor, would be: keep your eyes open in all directions. I mean, who knows?"
The Rich family isn't buying the fringe theories, and neither are the police. "It's unfortunate and hurtful that at the moment a murderer remains at large, there remains unfounded press speculation about the activities of our son that night," Seth's parents, Mary and Joel Rich, recently said in a statement to Newsweek. "We should be focusing on the perpetrator at large."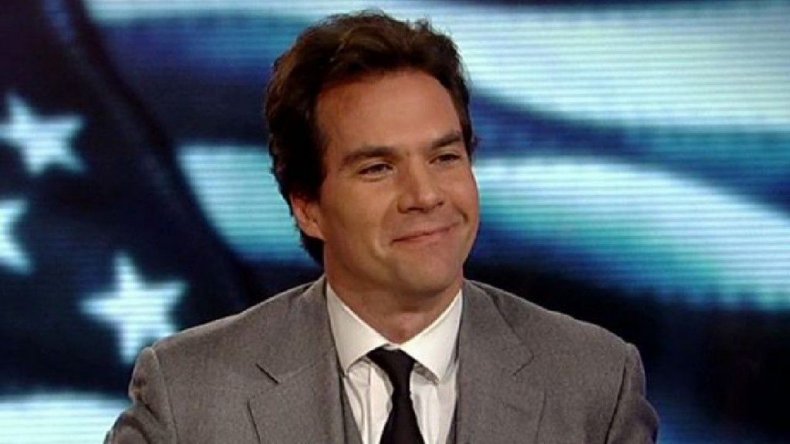 The police believe the fatal shooting was a robbery gone wrong and have offered up to $25,000 for information leading to an arrest and conviction. The incident happened in Washington's Bloomingdale neighborhood, where there has been an uptick in robberies. Within a quarter-mile of where Rich was found, there were 10 robberies in the month before, all but one involving guns. In that period the previous year, there were two robberies, according to crime statistics.
Even though Rich still had his wallet, credit cards and phone on him, the police said there was "no indication that Seth Rich's death is connected to his employment at the DNC." But as then-Police Chief Cathy Lanier put it in August, "right now, we have more questions than answers."
Additional reporting by Jeff Stein.
This article has been updated to include a comment from Washington'​s Metropolitan Police Department.