Republicans Reject Attempt to Subpoena Interpreter to Find Out What Trump Told Putin in Helsinki Summit
Republicans on the House Intelligence Community dismissed a motion by Democrats Thursday to subpoena the interpreter from President Donald Trump's private meeting with Russian leader Vladimir Putin.
In an 11-6 vote, Republicans on the committee terminated the motion along party lines.
Representative Adam Schiff of California, who introduced the motion, said Thursday, "This may be our last opportunity before we go into an extended recess to vote to subpoena the interpreter and find out if there are any other national security problems that arose from this meeting.
"This is an extraordinary remedy, I realize, but then it's extraordinary for the president of the United States to ask all of his senior staff essentials to leave the room and have a conversation with an adversary," he added.
Trump's private meeting with Putin has become the focus of critics who say his public remarks after the meeting raise questions about what he said in private. "He just said it's not Russia," Trump said of Putin's claim that his country didn't interfere in the 2016 U.S. presidential election. "I will say this, I don't see any reason why it would be." Trump later claimed he misspoke after he was attacked for siding with a foreign adversary.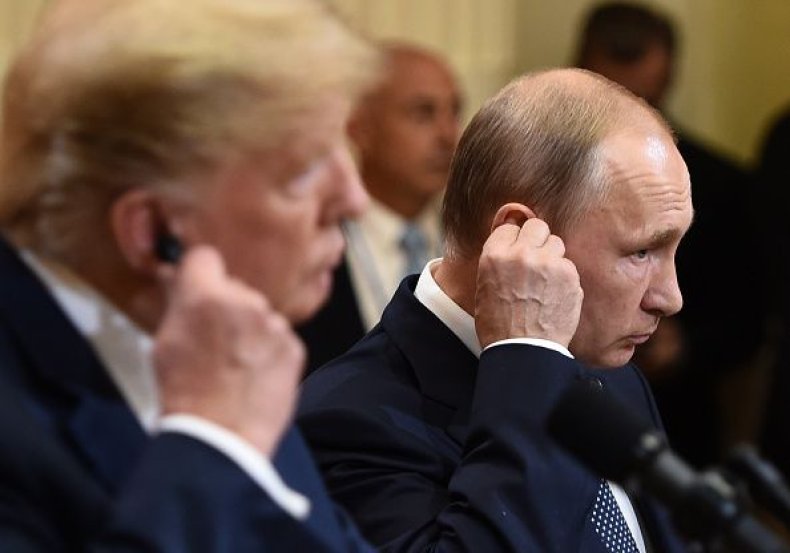 While Russia has indicated the meeting spawned a military agreement between the two countries, Trump has only mentioned broad topics. "The Summit with Russia was a great success, except with the real enemy of the people, the Fake News Media," he tweeted Wednesday. "I look forward to our second meeting so that we can start implementing some of the many things discussed, including stopping terrorism, security of Israel, nuclear proliferation, cyber attacks, trade, Ukraine, Middle East peace, North Korea and more."
He added: "There are many answers, some easy and some hard, to these problems… but they can ALL be solved."
Focus on testimony from an interpreter intensified after The Wall Street Journal reported that Trump did not let notetakers into the private meeting for fear that his discussions with Putin would leak.
Senate Minority leader Chuck Schumer said in a statement that Trump's actions created an environment where "millions of Americans will continue to wonder if the only possible explanation for this dangerous behavior is the possibility that President Putin holds damaging information over President Trump."