GOP Members Urge U.S. Olympians to Protect Themselves in Beijing
Republican members of Congress have urged U.S. Olympians competing in the 2022 Beijing Olympics to protect themselves while at the Winter Games.
In a letter addressed to Susanne Lyons, board chair of the U.S. Olympic and Paralympic Committee (USOPC), 16 Republican Congress members asked the USOPC to inform members of Team USA about the dangers they face if they "exercise their freedom of speech during Beijing 2022" as well as the protections they can access against surveillance and oppression by the Chinese government.
The letter mentioned that this week, a Beijing Olympic organizing committee official issued "a veiled threat to those who would speak out."
That official—Yang Shu, deputy director general of international relations for the Beijing Organizing Committee—said on Tuesday, "Any behavior or speech that is against the Olympic spirit, especially against the Chinese laws and regulations, are also subject to certain punishment."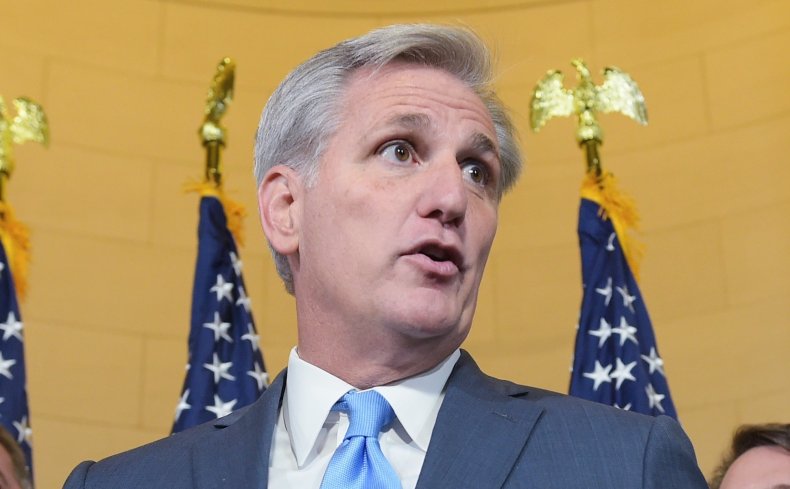 The International Olympic Committee (IOC) has an established rule punishing any athletes who stage a political protest at the Games. However, international observers worry that any athletes who criticize China's human rights record may face arrest and imprisonment, just as the Chinese government does to citizens who make public statements criticizing the government.
The Republican letter said that the USOPC should "empower Team USA with the resources to understand the human rights crisis they face when representing our country in China and take action to ensure their safety."
The danger potentially faced by athletes, the letter continued, is compounded by the fact that athletes may not have access to the U.S. consulate during the Games, a fact repeated by the U.S. State Department.
Other threats athletes may face during the Games, the letter added, include "arbitrary detention 'for sending private electronic messages critical of the [Chinese] government,' a lack of due process, and the use of propaganda campaigns to target U.S. citizens."
The letter also specifically mentioned China's ongoing genocide against Uyghur Muslims.
"Over one million Uyghurs and members of other religious and ethnic minorities have been forced into concentration camps, been subject to abusive brainwashing and political indoctrination, have had their families forcibly separated, have been put to forced labor, and have been subject to sexual violence and efforts to reduce their population's birth rate," the letter stated.
"Therefore, these games are an unprecedented threat to American values, inalienable human rights, and the spirit of the Olympics," the letter added.
The letter's signatories said the USOPC should "fully inform" all athletes about "the human rights situation in China... the threats posed by the [Chinese Communist Party] and [the] measures to protect" athletes. The signatories also told the USOPC to reply to the letter by explaining the committees' efforts to educate U.S athletes about the aforementioned issues.
The letter was signed by Republican House minority leader Representative Kevin McCarthy and 15 other Republican Congress members.
Newsweek contacted the USOPC for comment.