GOP Minnesota Senator Suggests Racism Doesn't Exist by Invoking Obama's Presidency
During a recent debate, Minnesota Republican State Senator Bill Ingebrigtsen said he didn't believe that racial discrimination exists and offered the 2008 election of Black Democratic President Barack Obama as proof.
Ingebrigtsen's comments came during a debate last Thursday with his Democratic challenger Michele Anderson. The moderator asked the senator what he thought state legislators could do to end racial disparities and protect human rights.
Ingebrigtsen began by addressing Anderson's assertion earlier in the debate that state schools need more teachers of color, stating, "I think a teacher has an opportunity to be no matter what color they are."
"We shouldn't be talking about this. We shouldn't even be discussing this. I don't believe that there is racial discrimination going on. I absolutely don't," he added.
Ingebrigtsen then said that the U.S. had come "leaps and bounds" from the '60s civil rights era, though he also said "under the Obama administration, I think we went backwards." He claimed "police now are being blamed for one or two individuals from a specific community because of their color."
"If that community is not, you know, raising their children in the proper fashion, that's not a policeman's issue," he said.
"There is going to be some shootings," he concluded. "That's really unfortunate. But to sit here and tell and lie to people and say that that we are in a horrible racist situation in this country. I'd have to ask, how did Obama get to where he is? How did these professional sports ever get to where they are. There's nobody standing in the way of anything in this country."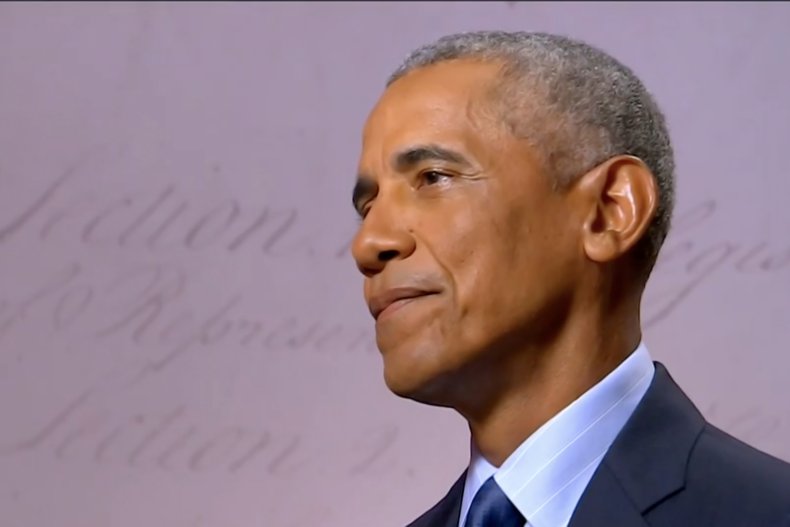 Anderson then responded by stating that Minnesota has some of the worst racial disparities in the nation, mentioning "discrimination in housing and in jobs and hiring."
"This is a statewide responsibility and the first step is to admit that it's real," she said.
In his rebuttal, Ingebrigtsen said that he hasn't seen any instances of racism, and that state offices already have anti-discrimination departments set up to address such issues.
In July 2020, the Minnesota House of Representatives passed a bill declaring racism a public health issue. During its passage, Representative Ruth Richardson of the Democratic-Labor-Farmer parties said that the state ranks 50th in the nation for median income equality and educational achievement gaps between white students and students of color and also ranks 49th in homeownership equality between Black and white Minnesotans, according to TwinCities.com
Newsweek contacted Ingebrigtsen's campaign for comment.