GOP Monopolies Are Threatening Lives as COVID Cases Surge in the Sunbelt | Opinion
In March, four Republican state legislators in Arizona took a selfie inside a Phoenix bar pointing to a clock showing the time was 8:15 p.m. They were bragging about staying out past the 8 p.m. closing time for bars and restaurants that the city mandated to slow the spread of COVID-19.
Flash-forward to June: Arizona state lawmakers have lifted all restrictions on businesses, and the state is now seeing its highest weekly average of COVID-19 cases since the pandemic began months ago.
And Arizona is not alone. Texas and Florida are also reporting record high hospitalizations and positive COVID-19 cases—according to public health experts, all because of early reopenings. The Centers for Disease Control and Prevention recently predicted the U.S. death toll could reach up to 150,000 by July 18.
These three Sunbelt states have something else in common: Republicans control both houses of the state legislature, as well as the governor's seat, meaning there is no check on the partisan blitz to reopen the economy at the cost of the public's health.
But that could change this November. The data shows that Democrats have a clear path to breaking these GOP trifectas and winning a state legislative majority in the three states.
Doing so would not only hold the GOP leadership accountable for recklessly jeopardizing the health of the states' residents. Democratic legislative majorities would also provide a bulwark against aggressive voter suppression measures that have been implemented by Republicans in these emerging battleground states. And furthermore, in Texas and Florida, a Democratic majority in the legislature would supply a critical check on Republican gerrymandering efforts ahead of congressional redistricting in 2021.
In other words, by winning down-ballot state legislative races in Sunbelt states like Texas, Florida and Arizona, which have been ravaged by the GOP's failure to manage the pandemic, Democrats can gain powerful leverage over the balance of power nationally for the next decade.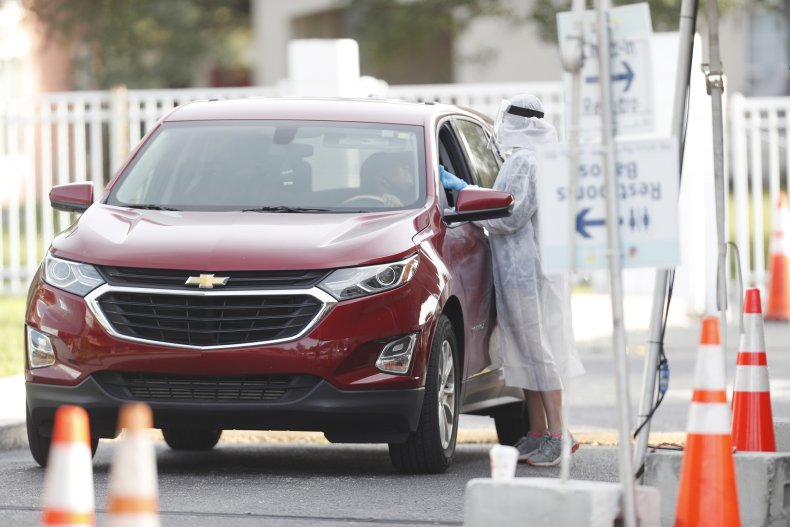 While these three states have traditionally been GOP strongholds, there is convincing electoral math making clear that winning state legislative majorities is within grasp for Democrats. The Sunbelt's rapidly growing and diversifying population has expanded the number of districts where Democrats are competitive.
In the Texas House of Representatives, for example, Democrats flipped 12 seats in the 2018 election. In another nine districts, Republican incumbents barely hung on. Democrats are now only nine seats away from a majority in the House. In the Florida House of Representatives, Democrats gained five seats in the 2018 election and are now 14 seats away from a majority. There were, however, 22 districts where Democrats lost narrowly, garnering at least 44 percent of the vote. And in Arizona, Democrats flipped five seats in the House in 2018 and are now only two seats away from a majority. In the Senate, Democrats are only three seats away from a majority.
The alarming surge of COVID-19 in these three states is yet another illustration of the consequences of the unchecked GOP monopoly on power. There's an opportunity to break this stranglehold this November. Doing so not only can impact the health of millions of Americans, it also puts Democrats in position to put a check on gerrymandering and voter suppression that continue to undermine democracy. It's a win-win—but the clock is ticking.
Vicky Hausman is a founder and co-CEO of Forward Majority.
The views expressed in this article are the author's own.