Steve King: More GOP Names Call on Iowa Rep to Go After White Supremacy Remarks
Representative Chris Stewart and Senator Mitt Romney of Utah called on Iowa Representative Steve King to resign just hours after Republican leaders stripped the lawmaker of all his committee assignments in the new Congress amid an uproar over his latest comments supporting white supremacy.
Romney and Stewart said Monday their fellow Republican should resign over his defense of the labels "white nationalist" and "white supremacist" in a recent interview with The New York Times, arguing that the announcement that King would not be sitting on any committees in the 116th Congress was not sufficient.
"It's not the first time that he has said things that the party just cringes at and says, 'What in the world is he saying?'" Stewart remarked on CNN's Cuomo Prime Time Monday night. "I wish he would resign, frankly.... He's lost the faith and the trust of his comrades."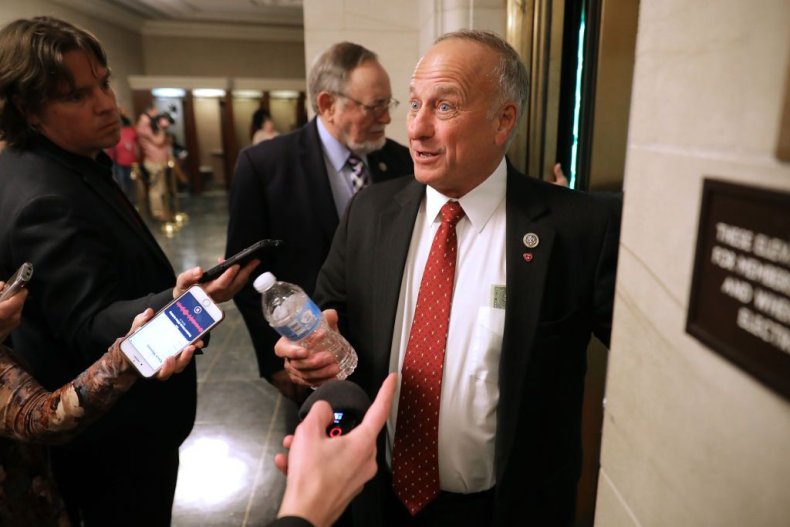 Romney became the first Republican lawmaker on Monday to demand King's resignation, telling a group of reporters that "Steve King's comments are reprehensible."
"They have no place in polite society," Romney said. "And certainly no place in the Republican Party. And they should have no place in the United States Congress. He ought to resign and move on."
House Minority Leader Kevin McCarthy announced Monday that the House Republican Steering Committee, which assigns Republican representatives to committee roles, had stripped King of his responsibilities on the panels. The decision was unanimous. The Congressional Black Caucus had demanded the move on Saturday.
Senate Majority Leader Mitch McConnell on Monday also condemned King's remarks in a statement, calling them "unwelcome and unworthy of his elected position." However, he stopped short of calling for King's resignation.
In an interview with the Times last Thursday, King asked the question "White nationalist, white supremacist, Western civilization—how did that language become offensive?"
The remarks drew strong criticism from senior members of the Republican Party, with former Florida Governor Jeb Bush calling for the party to nominate an opponent to challenge King for his Iowa seat in 2020.
President Donald Trump claimed in comments to reporters Monday that he was not aware of the controversy surrounding King's defense of racism. King has been an ally of the president in his push for a border wall and inflammatory remarks against immigrants.
King, in a speech on the House floor Friday, attempted to walk back his rhetoric, claiming he did not support white supremacism. His history of racist comments indicates otherwise.