GOP Needs a New Contract With America | Opinion
Republicans pulled off a rout of the Democrats in the 1994 midterm election when, for the first time in decades, they took the House of Representatives. GOP contenders next year will need to show the same level of energy and tact their predecessors did. Thankfully, their base, along with many other Americans, is engaged and passionate about issues like education, crime and election security. They are ready to send Democrats packing.
Former House speaker Newt Gingrich was the prime mover behind the 1994 Contract with America, which laid out clear legislative priorities for the GOP. Congressional and welfare reform were key tenets of the contract. Democrats had no such unifying message, and the new class of GOP freshmen swept in, earning a net 54 House seats and 8 Senate seats.
Just as in 1994, Democrats today have no clear objectives apart from radical promises by House progressives that are doomed to failure. Democrats ran on a purely anti-Trump platform in 2020, and it shows. Just six months in, the Biden administration is not going well.
Success in 2022 will require Republicans to be on message in five key areas. The first is education. The COVID-19 pandemic revealed that teachers' unions are more concerned with indoctrinating children with Left-wing ideals than getting them back to school. The ongoing fight over divisive and illiberal Critical Race Theory has made clear to Americans that many public school systems do in fact have an agenda.
The GOP must promise to advance school choice and fund students, not systems. Parents should be able to choose where to send their children, especially when public schools are teaching students to judge each other on the color of their skin, rather than the content of their character.
Second, the reckless defund-the-police movement that arose in spring 2020 has no doubt contributed to a major increase in crime, including homicide, in major cities across the country. That Democrats are now backpedaling on their rhetoric tells us all we need to know about their internal polling. Still, they have failed to offer real solutions other than "defund the police," and went so far as to block Sen. Tim Scott's (R-S.C.) common-sense police reform bill.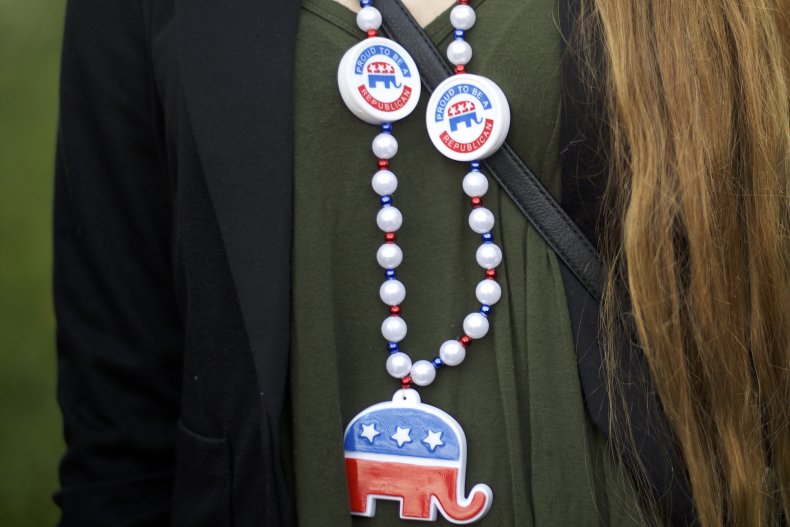 The GOP needs to make clear that it recognizes Americans do not want to defund the police. At the end of one of the most tumultuous summers in our history, polls showed that 81 percent of black Americans did not want a decrease in police presence. As police begin to retire at record rates around the country, Republicans need to reaffirm their support for law and order while pushing for smart on crime reforms in the interest of public safety.
Third, the fight over election security is nothing new. Last September only 22 percent of Americans expected the 2020 election would be "free and fair." Consider that 80 percent of Americans also support photo ID laws, while congressional Democrats are on the cusp of abandoning Senate tradition to prevent them. Republicans have the opportunity to be the sober, level-headed adults in the room when it comes to election security.
Republicans need to make the case for forward-looking electoral reforms that secure our elections while putting states in the driver's seat. All eligible Americans should have a clear and defined path to voting. Democrats have muddied the water at every turn.
Fourth, with all of the constant back and forth regarding Big Tech and online censorship, Republicans must work to protect Americans' First Amendment rights, particularly when it comes to political speech. This is something which the Supreme Court has staunchly defended time and time again. The GOP should strive to bring Big Tech to the table to continue American technological innovation while also supporting freedom of speech.
The fifth issue is immigration. Vice President Kamala Harris is finally visiting the border after ignoring the crisis for three months. Her ill-fated trip to address "the root causes" of illegal immigration demonstrates her administration's ineptitude in side-stepping the issue.
Republicans, if they take control, will have an opportunity to effect holistic, lasting reform that reduces crime and human trafficking, streamlines our legal immigration system through a work visa program and cracks down on visa overstays. These reforms would go a long way towards solving peripheral issues associated with illegal immigration.
Democrats used the COVID-19 pandemic as a means to consolidate power. Americans have caught on and realized that, apart from power grabs such as the so-called For the People Act, Democrats really have no clear, grounded policy aims. Politicized teachers unions, rising crime rates and the ongoing border crisis make it apparent to all that President Biden ran on nothing more than "blue no matter who." Using 1994 as a blueprint, Republicans can head into 2022 with an agenda that commands broad support from Americans across the country.
Adam Brandon is the president of FreedomWorks and the author of A Republic, Not a Democracy: How to Restore Sanity in America.
The views expressed in this article are the writer's own.