GOP Ohio Governor DeWine Thinks Easing Lockdown Won't Reopen Economy, Says People Must Have Confidence
Republican Ohio Governor Mike DeWine on Sunday expressed his belief that reopening American businesses amid the coronavirus pandemic will not fix the economy, "unless people have confidence."
DeWine defended his decision to begin allowing businesses in his state to resume and touted the safety precautions in place to help mitigate the virus' spread during the reopening process.
"It's a risk no matter what we do," the governor said during an appearance on Fox News Sunday. "The economy's not going to open no matter what we do, whatever we order, unless people have confidence."
"And we're trying to give them confidence," DeWine added, noting that his guidelines strongly encourage hand-washing, social distancing and the use of masks in public spaces. "These are basic things that we have to do. We can't let up."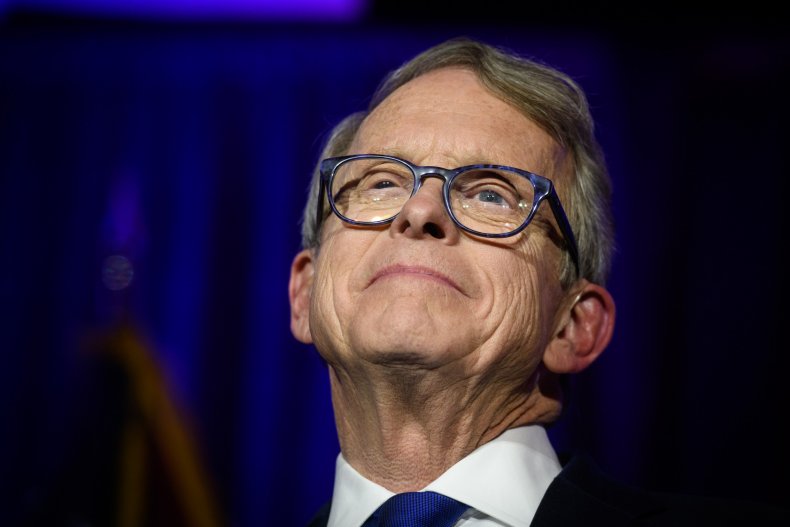 DeWine announced plans on Thursday to reopen more businesses, including restaurants for dining and hair salons, throughout the state on May 15. The governor's decision to continue reopening the state's economy was made despite Ohio failing to meet the White House's benchmark of 14 consecutive days of declining COVID-19 cases.
When asked by host Chris Wallace to comment, DeWine noted that his state had reached "great capacity" for testing and "a plateau with hospitalizations," but admitted that overall cases were still not on the down.
"We wish we were going down. We're not," the governor added. "No one is underestimating how difficult this is, but it's something we have to do."
As DeWine announced the reopening of barbershops and hair salons last week, he also mentioned a slew of restrictions that will be in place to keep customers safe from the virus. These include ordering customers to wait in their cars until their appointment, banning magazines and self-serve beverages at locations, and mask-use for both clients and employees--as well as strict sanitation in between appointments.
Outside dining in Ohio restaurants will also be allowed to reopen on May 15, with inside dining to resume May 21. However, restaurant owners must construct floor plans to allow for social distancing, customers must wait in their cars before being seated, and open spaces like dance floors must be shut off to the public.
Newsweek reached out to DeWine's office for additional information. This story will be updated with any response.
As of May 10, more than 24,000 individuals had tested positive for coronavirus in Ohio state, with 1,341 deaths caused by the new disease. Overall, the U.S. has a total of 1,365,200 COVID-19 cases, with 80,700 deaths and 240,800 recoveries.