Even if the sexual assault allegations against Brett Kavanaugh are true, one Republican operative said he should be appointed to the Supreme Court anyway.
In an appearance on CNN, GOP operative Brian Robinson said that if Kavanaugh sexually assaulted Christine Blasey Ford when the two were in high school, he should still be confirmed and become a justice on the high court.
"Let her tell her story, because we're going to confirm him, he is going to be on the Supreme Court," Robinson predicted.
CNN's Victor Blackwell followed up on Robinson's statement, asking him that even if "he sexually assaulted her when he was 17 and she was 15, that's not disqualifying? He should be confirmed?"
"This was not a rape, everybody was fully clothed," Robinson replied. "Is it inappropriate? Absolutely. Is that how any young man should treat any young woman? Absolutely not."
"But if you went back, put this in a larger context, they were 17-years-old, no crime was committed, something terribly inappropriate that we should teach young men not to do for sure, this is not something for a 17-year-old should disqualify them when they are in 50s and have shown to be responsible adults," Robinson added.
The GOP operative emphasized that even if Kavanaugh did what Ford is accusing him of, it's still not a crime.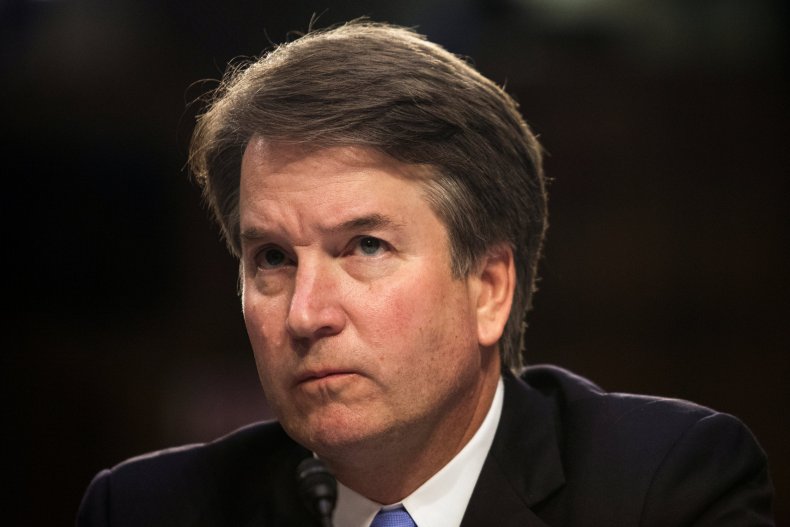 Ford went public with her allegations against Kavanaugh last week, accusing him of pushing her onto a bed and groping her when they both high schoolers over three decades ago. Ford claims that the judge put his hand over her mouth and inappropriately touched her, while one of his friends watched. She said at one point she feared for her life.
The judge has denied the allegations.
The Senate Judiciary Committee was set to vote on Kavanaugh, who was expected to sail on to the Supreme Court with a Republican-majority in Congress. But after Ford's allegations went public, the committee has held off its vote until she can testify on Capitol Hill.
Ford, who has received death threats and has been forced to leave her California home, demanded that the FBI conduct an investigation of her accusations before she testifies against Kavanaugh. Senate Judiciary Chairman Chuck Grassley said that an FBI investigation was not warranted.
The committee has set a series of onerous deadlines, in an effort to push Kavanaugh's confirmation through before the midterm elections. It remains to be seen whether Ford will agree to its terms.
Ford's attorney wrote in a letter to the Committee that its "cavalier treatment of a sexual assault survivor who has been doing her best to cooperate with the Committee is completely inappropriate."