Indiana Man in Jail For Suspected Murder of Wife Wins GOP Primary
An Indiana Republican man has won the primary election for Clinton Township Board despite being charged for his wife's murder.
Andrew Wilhoite, 40, of Lebanon, Indiana, received 60 of the 276 total votes for Republicans for three positions on the Clinton Township Board, Boone County election results have shown.
Wilhoite has been charged in the death of his wife, 41-year-old Elizabeth "Nikki" Wilhoite, according to an Associated Press report.
Wilhoite has been incarcerated in the Boone County Jail since March and is being held with no bond.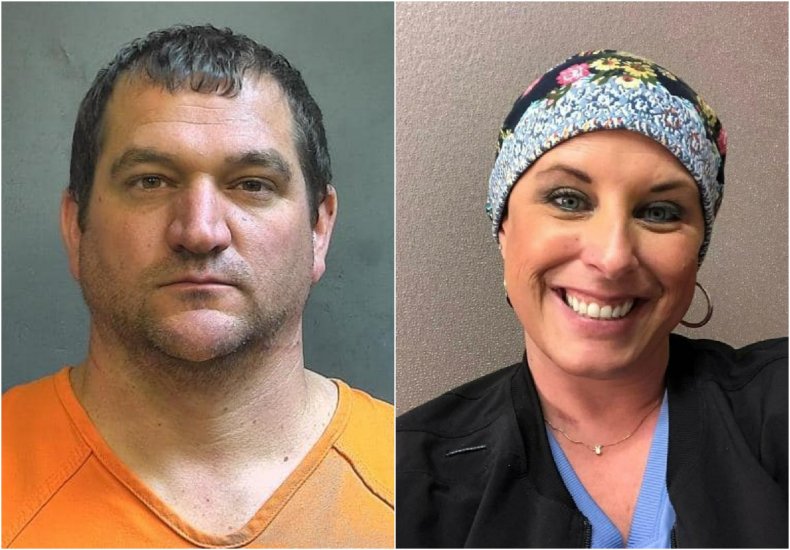 Wilhoite's next court hearing is scheduled for May 27, according to an Indianapolis Starreport. His jury trial is scheduled for August 29.
The co-director of the Indiana Election Division, Brad King, explained why Wilhoite is still allowed to run.
"Under our legal system, every person is innocent until proven guilty," he said.
"If a candidate is ultimately convicted, then depending upon the timing of that conviction, the person can be replaced on the ballot by the political party that has a vacancy."
Nikki Wilhoite was initially reported as missing on March 25 when she failed to arrive for work.
The Boone County Indiana Sheriff's Office posted to Facebook about the developments that resulted in the arrest of Andrew Wilhoite and what they learned about the pair's relationship.
"The investigation continued into the evening and eventually Andrew Wilhoite, Nikki's husband, was arrested for murder by the Indiana State Police and Nikki Wilhoite's body was found in a creek within a few miles of the Wilhoite residence," the Facebook post said, as it explained how the missing person report escalated into a domestic homicide investigation.
The Facebook post also shared an Indiana State Police press release.
"Andrew N. Wilhoite, Elizabeth's husband, had allegedly struck her in the head with a blunt object causing her to lose consciousness," the press release said.
"He then placed her into a vehicle and drove to a nearby creek where he dumped her body."
Authorities said that her body was located at approximately 3:00 am on March 26 and found partially submerged in three feet of water.
She was later pronounced dead by the Boone County Coroner and an autopsy was scheduled.
Authorities also said they found blood in the master bedroom and bathroom and learned Nikki Wilhoite had successfully undergone chemo treatment and had her last session. She had also filed for divorce from Andrew Wilhoite on March 17, according to a Fox 59 report.
After being questioned by police, a probable cause affidavit showed Andrew confessed to fatally striking Nikki in the face with a gallon-size cement flower pot and then throwing her body in a nearby creek.
He reportedly made this confession and took police to the location of her body.
Newsweek has contacted the Indiana State Police department for comment.