GOP Rep. Adam Kinzinger, Fierce Critic of Donald Trump, Will Not Seek Re-Election
Representative Adam Kinzinger announced Friday he will not run for re-election next year.
The Illinois Republican first ran for election in 2009 after serving in the U.S. military.
"Somehow I won, and I'll never forget that campaign...and those supporters who reminded me to be my own man and to never do what they tell you to do but do what's right. I stand tall and proud knowing that I have done just that," Kinzinger said in a video announcement.
"I also remember during that campaign saying that if I ever thought it was time to move on from Congress, I would, and that time is now," Kinzinger said. "But let me be clear, my desire to make a difference is bigger than it's ever been."
Kinzinger's 12-year career in the House of Representative was highlighted over the past year by vocal criticism of former President Donald Trump.
Kinzinger was one of just 10 Republicans in the lower chamber to vote in favor of Trump's impeachment following the insurrection at the U.S. Capitol. He's also one of two GOP members currently serving on the select committee investigating the January 6 attack and events leading up to it.
Kinzinger has also condemned House Minority Leader Kevin McCarthy for his support of Trump.
Kinzinger said Friday his "disappointment in the leaders that don't lead is huge" and warned that the nation is in a perilous moment.
"We've allowed leaders to reach power selling the false premise that strength comes from degrading others and dehumanizing those who look, act or think differently than we do," he said. "As a country, we've fallen for those lies and now we face a poisoned country filled with outrage blinding our ability to achieve real strength."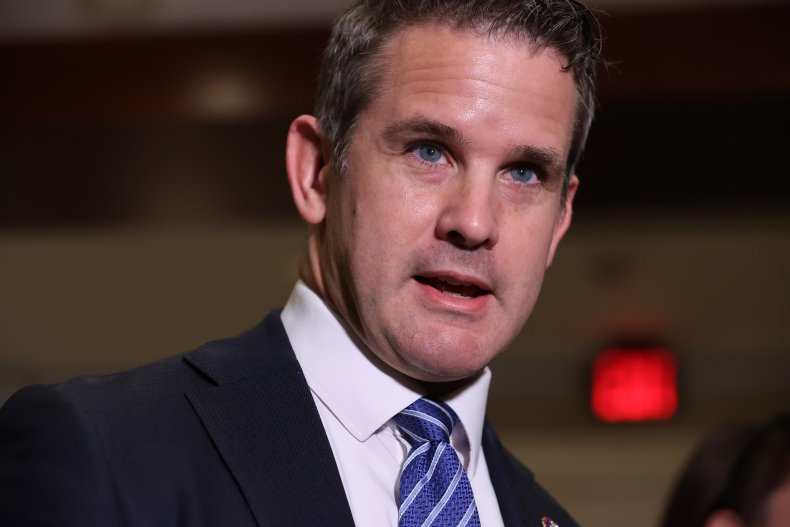 Just before Kinzinger's retirement announcement, Illinois Governor J.B. Pritzer signed a a new congressional map into law. The state lost a seat in the U.S. House of Representatives after the 2020 Census's reapportionment.
Illinois's current 18-member delegation is 13 Democrats and five Republicans. The redistricting is designed to yield 14 Democratic and three Republican members of Congress.
In the new field Kinzinger would have shared a district with Republican Representative Darin LaHood, which would have set up a difficult incumbent versus incumbent primary election.
Last month, the Republican criticized the state's redistricting process as "anything but transparent."
"I believe the people of Illinois deserve better," Kinzinger said at the time.
Updated 10/29/2021, 11:51 p.m. ET: This story has been updated with additional information and background.