GOP Rep. Adam Kinzinger Says Kevin McCarthy's Leadership Position Should Be Challenged
Republican Rep. Adam Kinzinger of Illinois on Monday said that the leadership position of House Minority Leader Kevin McCarthy should have been challenged in the aftermath of January 6.
The congressman told C-SPAN in an interview that he wanted to call for McCarthy's leadership position to be challenged after the Capitol riot, but his allies in Congress advocated for allowing the party space to heal. Kinzinger didn't want to pursue ousting McCathy alone.
"It's interesting because I actually thought the person that should have their leadership challenged was Kevin McCarthy after January 6th, because that's why this all happened," he said. "And the freedom club and, you know, some of those folks went on the offense against Liz."
Kinzinger explained that he doesn't consider McCarthy to be "speaking on behalf of the Republican Party anymore because he gave his voting card, his proxy card to Donald Trump."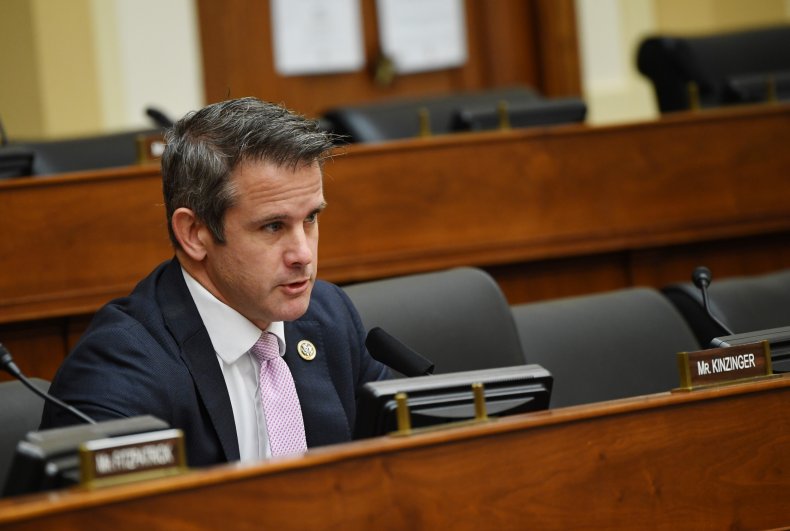 House Republicans are pushing through with their effort to oust Wyoming Rep. Liz Cheney from her leadership role amid an escalating intra-party battle between the establishment wing of the GOP and the Trump wing. McCarthy, House Minority Whip Steve Scalise and former President Donald Trump have supported replacing Cheney with Rep. Elise Stefanik of New York for the No. 3 leadership position.
"It was probably a really brilliant strategic play because all of a sudden she's on the defense," Kinzinger said. "To her credit and to others' credit, I was considering, you know, having a vote of no confidence against Kevin and our feeling was, 'No, let's just move on.' You know, we're gonna vote to impeach the president. We need to move on."
He added: "Then it was them that came back after Liz, not because Liz is any real threat to them except to make them feel uncomfortable."
The Illinois lawmaker defended Cheney and said he believes that "Kevin should still have his leadership challenged."
"All of a sudden Liz is the one playing defense. For what? What is she playing defense for? Telling the truth and not ransacking the Capitol on January 6?" he said. "If you think about it from the forest, it's ludacris that she's having to defend herself. That's insane. But that's where we are."
Kinzinger was one of the first Republicans to strongly condemn Trump's baseless claim that widespread voter fraud caused his election loss to President Joe Biden. He also joined Cheney and eight other House Republicans in voting with Democrats to impeach Trump on an incitement of insurrection charge.
Newsweek reached out to Kevin McCarthy's office for comment. This story will be updated with any response.