GOP Rep. Matt Gaetz Goes After Nikki Haley for 'Eulogizing' Trump Instead of Fighting for Him
Representative Matt Gaetz, a Florida Republican, accused President Donald Trump's former Ambassador to the United Nations Nikki Haley of "eulogizing" her former boss as election results continue to come in—largely favoring Democratic presidential nominee Joe Biden.
Haley, who previously served as the governor of South Carolina from 2011 to 2017, worked for one year as Trump's top diplomat to the U.N. from January 2017 to 2018. She left the administration but has remained supportive of Trump. The president has also often spoken favorably of Haley.
"We all owe @realDonaldTrump for his leadership of conservative victories for Senate, House, & state legislatures. He and the American people deserve transparency & fairness as the votes are counted. The law must be followed. We have to keep the faith that the truth will prevail," Haley tweeted Thursday afternoon.
Gaetz quickly retweeted the post, responding critically.
"While some of us are fighting for President Trump… Nikki Haley is eulogizing him. Sad!" the congressman wrote.
Newsweek reached out to Gaetz's communications director for further comment, but he did not immediately respond.
Haley's and Gaetz's post came as President Donald Trump has repeatedly claimed, without evidence, that Biden's leads in multiple key battleground states have been caused by fraudulent ballots. There is no evidence to back these claims, and election officials, Republican and Democrat, have repeatedly explained that counts are being carried out accurately and securely. They have also outlined the multiple security precautions in place that make it nearly impossible for fraud to be successful.
"The DOJ isn't as powerless as it currently looks. They should be in court NOW to put the legally non-compliant ongoing Philadelphia count into," Gaetz said in another tweet on Thursday. "FEDERAL RECEIVERSHIP!"
It's unclear exactly how the Department of Justice would or could intervene, or why it would need to intervene at all. Trump supporters have claimed falsely that there have been "ballot dumps" at ballot counting centers in key battlegrounds.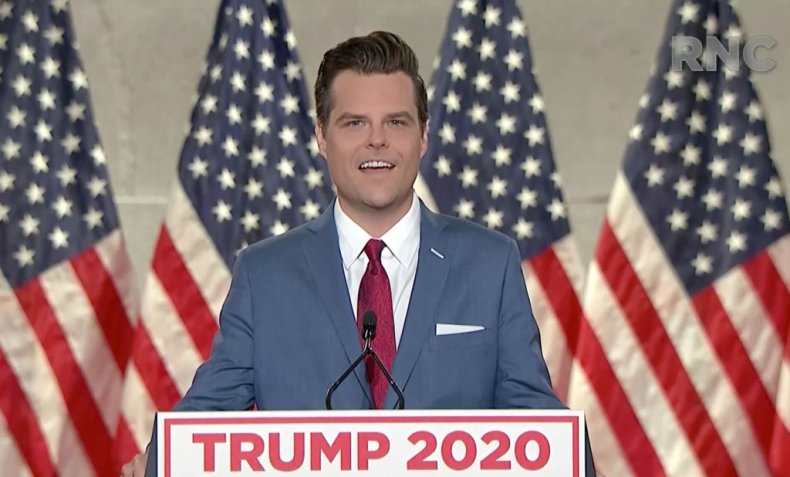 In reality, as has been widely reported and known for months, there was an exceptionally high number of mail-in ballots in states across the country, due to the extraordinary circumstances of the surging COVID-19 pandemic. This has delayed the counting in multiple states where the race is close between Biden and Trump. Polling prior to the election showed that Democrats were significantly more likely to vote by mail than Republicans, resulting in Trump being ahead when early vote counts from in-person ballots came in on election night. Biden later pulled ahead in several key battleground states.
The Associated Press and Fox News currently give Biden 264 electoral votes to Trump's 214. Biden needs six more electoral votes to declare victory in the Electoral College.