GOP Rep. Nancy Mace 'Wrong and Reckless' for COVID Vaccine Comments on Fox News: Surgeon
A Johns Hopkins surgeon condemned GOP Congresswoman Nancy Mace for comments she made Sunday on Fox News about natural immunity versus COVID vaccines.
While appearing on Sunday Morning Futures, Mace, a Republican representing South Carolina, pointed to natural immunity as to why Florida is experiencing a relatively low number of COVID-19 cases compared to other states, including Michigan.
"One of the things that the CDC has not done and no policy at the federal level has done is taken into account what natural immunity does, and that may be what we're seeing in Florida today," she said. "In some studies that I've read, natural immunity gives you 27 times more protection against future COVID than a vaccination."
She added: "So we need to take all of the science into account and not selectively choosing what science to follow when we are making policy decisions."
A video of her remarks (below) posted Sunday morning had been viewed more than 610,000 times on Twitter by Sunday afternoon.
Joseph Sakran, a trauma surgeon at Johns Hopkins Medicine, took to Twitter to criticize her comments. "As a critical care surgeon, let's just be clear about how wrong and reckless @NancyMace is," he wrote.
Mace pointed to Florida as an example of natural immunity working. The state has reported a low number of cases in November, even as other states have reported an uptick. On November 22—the last day with available data—the state reported a 7-day-average of 1,413 new cases, according to data from Johns Hopkins University.
At other points in the pandemic, Florida reported some of the highest numbers of cases and deaths.
In total, the state has a COVID death rate of 284 per 100,000 people since January 21, 2020, according to data from the Centers for Disease Control and Prevention. Only seven other states—Alabama, Arizona, Arkansas, Georgia, Louisiana, Mississippi and New Jersey—have reported a higher death rate.
Florida has a higher vaccination rate than many other states. About 62.7 percent of its population has been vaccinated, compared to the national rate of 59.8 percent, according to data from Johns Hopkins University.
Even though people who have recently recovered from COVID-19 do have natural immunity, health experts still say the vaccine is the best option to prevent serious illness from COVID-19.
A CDC study published in October found that vaccines are five times more effective in preventing COVID-19 than natural immunity.
It is also unclear how long protection from natural immunity lasts, as it is possible to be infected with the virus more than once.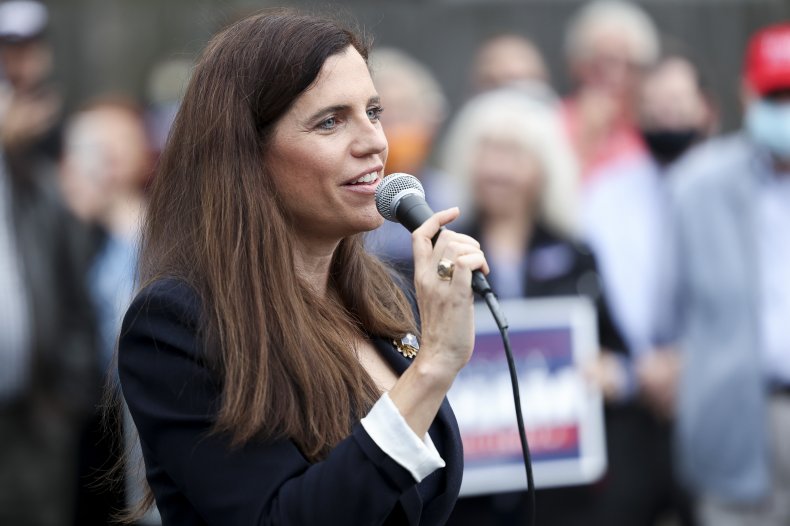 Mace has voiced support for COVID vaccines, receiving her first dose in April, according to WCSC-TV.
"I want to encourage people to get out and protect yourself, your family and your community," she told the local news station. "I had a really bad case of COVID-19 last summer so I'm feeling encouraged, but in order for us to recover faster this summer and get back to more normalcy here I'm encouraging everyone to get vaccinated."
Newsweek reached out to both Sakran and Mace's office for comment Sunday afternoon but had not heard back by publication. This story will be updated with any response.