GOP Rep. Paul Gosar's Siblings Call for His Removal, Citing Involvement in Capitol Riot
As the House votes on the impeachment of President Donald Trump on Wednesday, some are also calling for the removal of the Congress members involved in the U.S. Capitol riot.
Among these are GOP Representative Paul Gosar's siblings, who are asking for their brother to be expelled from office.
"The message to my brother is that, you know, he must resign, if not be expelled, from Congress," Jennifer Gosar told CNN's Alisyn Camerota.
"The point in time to reach my brother, I think that's been past. I know that at this point, the most that we can do as citizens, as constituents, as the public, demand that the members of Congress involved be held accountable, and that includes expulsion," she added. "To my brother, I think the time is up. It's time to acknowledge the hurt and the hate."
Paul Gosar, a staunch Trump ally, has been one of the lawmakers identified by far-right activist Ali Alexander as being instrumental in helping plan the January 6 insurrection.
Alexander, who has identified himself as the individual who came up with the idea of storming of the Capitol, has told the press that he was regularly in contact with Paul Gosar, as well as Republican Representatives Andy Briggs and Mo Brooks.
Jennifer said she believes her brother was directly involved with the events that transpired at the U.S. Capitol from his regular contact with Alexander, his attendance and speech at the "Stop the Steal" rally that occurred before the riot and his contesting of the election results on the congressional floor.
She and her other brother, Tim Gosar, said they are not surprised by their sibling's involvement due to his "pretty right-wing to extremist" background.
"This has been a pattern of conduct, Alisyn, for as long as Paul has been a politician," Tim said on Wednesday.
"I would hearken people back to the start of his congressional career, where he was a birther, where he was saying that President Obama was an illegitimate president and not a U.S. citizen. He called the pope a leftist politician. In 2016, when President Trump won, he said elections have consequences. Get over it. 2017, he said that George Soros was a Nazi sympathizer and gave up his people to the Nazis," he elaborated to CNN.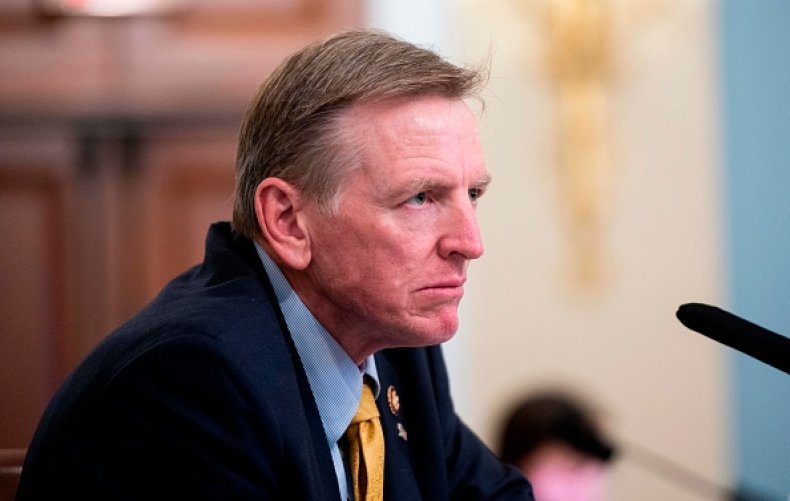 Tim, who said his brother "played a big role" in the Capitol riot, said that the congressman has "lost sight of what character and integrity mean."
"He peddles in rumor, he peddles in propaganda and he lies consistently to the American people and to his constituents," Tim added.
This is not the first time the representative's family has spoken out against him. In 2018, six of Paul's siblings put out a campaign against his re-election in Arizona's 4th congressional district.
Tim said he is inclined to push for further action because Paul has "become more extreme, more radical, more dangerous," especially in his response to the coronavirus pandemic.
"Even before the election, he was telling people that COVID was overblown. That it was going to go away by the election. Suggesting that it was a hoax. That's dangerous," Tim said.
Arizona emerged as a COVID-19 hot spot during the summer and the state is once again facing a surge in infections. As of January 13, Arizona's department of health has reported over 641,000 confirmed cases and more than 10,000 deaths.
Newsweek reached out to Paul Gosar for comment but did not hear back before publication.