GOP Rep. Peter Meijer Believes 'Real Threat' Is a Trump-Like Candidate but 'Better'
GOP Representative Peter Meijer says he believes Donald Trump will win his party's nomination in 2024 but the "real threat" isn't the former president—it's a copycat candidate who's similar to Trump but better.
Shortly after taking office, Meijer voted to impeach Trump, becoming one of 10 Republican representatives to do so. He's now facing several challengers for his Michigan seat in the 2022 midterms, and while he says Trump could make another run for office, he is more concerned about the former president inspiring other people.
"The real threat isn't Donald Trump; it's somebody who watched Donald Trump and can do this a lot better than he did," Meijer told The Atlantic in a recent interview.
Meijer expressed worry at the possibility that a Trump-like candidate who is smarter and more sophisticated than the former president could "succeed where Trump failed."
Newsweek reached out to Trump for comment but did not receive a response in time for publication.
Meijer has been the target of Trump's ire since he voted to impeach him. He acknowledged to The Atlantic that his political career could be over before it really began. It's even possible his own sister won't even be casting a ballot for him.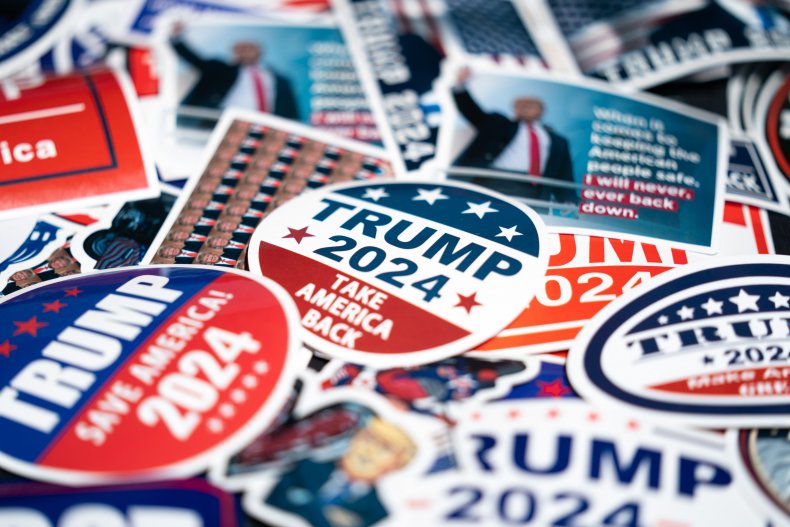 He told The Atlantic that Haley, who was enthusiastic about his first campaign, was "silent" after he voted to certify the presidential election results on January 6 and impeach Trump about a week later. His sister, he said, is an ardent supporter of Trump, and while Meijer would like for the party to move past the former president, he doesn't believe that will happen.
Meijer also told The Atlantic he's "pretty much" resigned to the fact that Trump will win the party's nomination in 2024 and said his chances of winning the White House are increasing as the Biden administration comes under additional scrutiny.
Despite coming into office with positive poll numbers, Biden's approval rating has been dropping since summer. Poor polling numbers for the president don't bode well for the Democrats going into the midterms, as they risk losing both the House and the Senate, which would severely limit Biden's effectiveness in his last two years.
Days into his first term in Congress, Meijer and other freshman GOP members of Congress were facing calls from the leader of their party, Trump, to object to the results of the 2020 election. He and other freshman Republicans reportedly met with House Minority Leader Kevin McCarthy for advice on how to handle the certification. With Republicans knowing the freshmen's votes were up for grabs, people from both sides tried to convince them to join their ranks, Meijer told The Atlantic.
One longtime member, according to Meijer, told him that he didn't believe the election was stolen but would vote against certifying it anyway. "This is the last thing Donald Trump will ever ask you to do," Meijer said the member told him.
Meijer criticized his colleagues who objected to the election results, saying they were choosing a bad-faith interpretation of basic law to make their base happy and humor Trump.