GOP Rep Pushes Back on CDC's Relaxed Coronavirus Testing Guidelines
New coronavirus testing guidelines issued by the Centers for Disease Control and Prevention (CDC) were questioned Wednesday by Texas Republican Representative Michael Burgess during an online interview.
Previously, the CDC recommended that individuals be tested for COVID-19 even if they were not exhibiting symptoms. On Monday, the CDC altered its guidelines to suggest that asymptomatic people not be tested, even after contact with a person who has contracted the virus.
"You do not necessarily need a test unless you are a vulnerable individual or your health care provider or state or local public health officials recommend you take one," reads the CDC website.
During an appearance at The Hill's COVID-19 & The Way Forward event that was live-streamed on Facebook, Burgess delineated the difference between how medical testing should be administered during an influenza outbreak and the coronavirus pandemic.
"In a flu pandemic, for example, you don't really have to test everyone. You test segments of the population to assure that you're on the right track, but you don't have to test everyone," Burgess said. "With this disease, because of the long incubation period, because people can walk around being asymptomatic for a number of days and spread the virus before they actually become ill, this one, testing becomes paramount."
"The testing is going to be the bulwark until the vaccine is around and available and a lot of people have stepped up to take it," Burgess added. "The testing is going to be one of the arrows in the quiver."
Burgess is currently the most senior medical doctor in Congress with nearly 30 years of practice and a master's degree in Medical Management.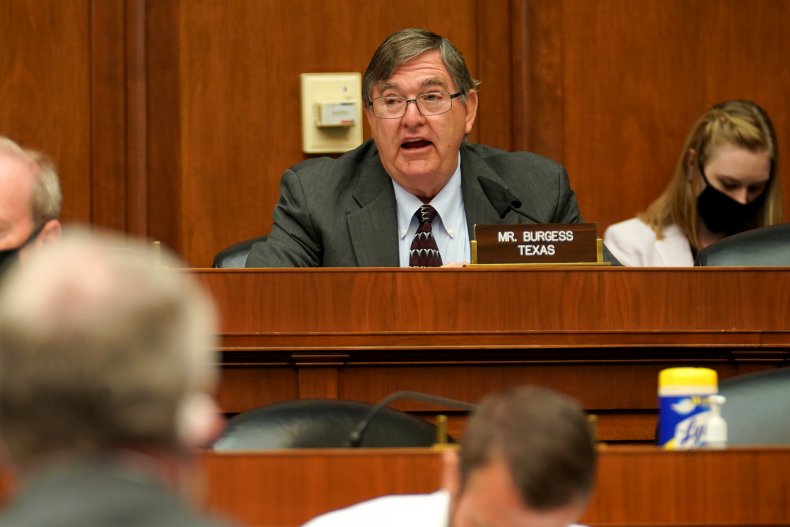 Some have alleged that the CDC changed its testing recommendations in accordance with the desires of President Donald Trump's administration. White House Coronavirus Task Force member Admiral Brett Giroir said during a Wednesday press call that the changes were the sole result of a CDC decision.
"This was a product produced by the scientific and medical people, that was discussed extensively at the task force," Giroir said. "Everyone approved it. I don't know how to make it any simpler than that."
Giroir cited approval of the new guidelines by CDC Director Dr. Robert Redfield and Dr. Anthony Fauci, Director of the National Institute of Allergy and Infectious Diseases. Both Redfield and Fauci are members of the White House Coronavirus Task Force.
Fauci, however, allegedly informed CNN medical correspondent Dr. Sanjay Gupta that he was undergoing surgery when the guideline change was being discussed.
"I'm concerned about the interpretation of these recommendations," Fauci allegedly told Gupta on Wednesday. "I'm worried it will give people the incorrect assumption that asymptomatic spread is not of great concern. In fact, it is."
Newsweek reached out to the CDC for comment.
President Trump has praised the high testing capacity in the U.S. while claiming it increases the coronavirus case count. "Our testing is so much bigger and more advanced than any other country (we have done a great job on this!) that it shows more cases," Trump tweeted in June. "Without testing, or weak testing, we would be showing almost no cases. Testing is a double edged sword-- Makes us look bad, but good to have!!!"