Representative Tom Reed, a New York Republican, suggested that it was more likely lawmakers would pass a "smaller" and "targeted" stimulus package in the proceeding lame duck session before President-elect Joe Biden and the new Congress are sworn in next January.
Reed is one of a number of Republican lawmakers who have congratulated Biden and Vice President-elect Kamala Harris, despite President Donald Trump's unfounded claims that the Democrats won the presidential election through widespread voter fraud. The GOP congressman is a member of the bipartisan House Problem Solvers Caucus, which in September put forward a $1.5 trillion compromise stimulus proposal to address the economic fallout of the pandemic, as Republicans and Democrats remained at an impasse in negotiations.
Speaking to CNBC's Squawk Box on Tuesday morning, Reed suggested that it was less likely that a big stimulus package would pass through Congress and be signed by Trump before the end of the current term.
"Obviously you're dealing with the same dynamics that you had prior to the election. And if we're going to get it in a lame duck [session], I think you're going to get a smaller deal, that is going to be very targeted on areas like the airline industry, like the restaurant industry, like small business," the representative from New York said. "Those areas that are really hurting right now, if it has any chance to get through."
Reed pointed out the reality that any deal would require at least 60 votes in a GOP-controlled Senate, 218 votes in the Democrat-controlled House of Representatives and that Trump would have to sign it. He said a smaller package was more "realistic" and that if lawmakers wanted to do more, they would be "looking at after a new administration comes in" for any additional economic relief.
Newsweek reached out to Speaker of the House Nancy Pelosi, a California Democrat, and Senate Majority Leader Mitch McConnell, a Kentucky Republican, for comment on stimulus negotiations, but they did not immediately respond.
Congress came together in a bipartisan way back in March to pass a massive $2.2 trillion stimulus package as lockdowns were implemented across the country, bringing the economy to a standstill. Although the Democrat-controlled House in May passed a second $3 trillion package, Republicans largely dismissed their bill as a "wish list." Then in late July, Senate Republicans with Trump introduced a $1 trillion package.
Negotiations have gone back and forth since then, with the White House offering a $1.8 trillion package before the election and House Democrats approving a $2.2 trillion deal in early October. Although Pelosi and Treasury Secretary Steven Mnuchin, who spearheaded talks on behalf of the Trump administration, appeared to be nearing a compromise prior to the election, an agreement never materialized. Pelosi emphasized that there were still significant disagreements surrounding language in the legislation regarding how the federal government would respond to the surging pandemic.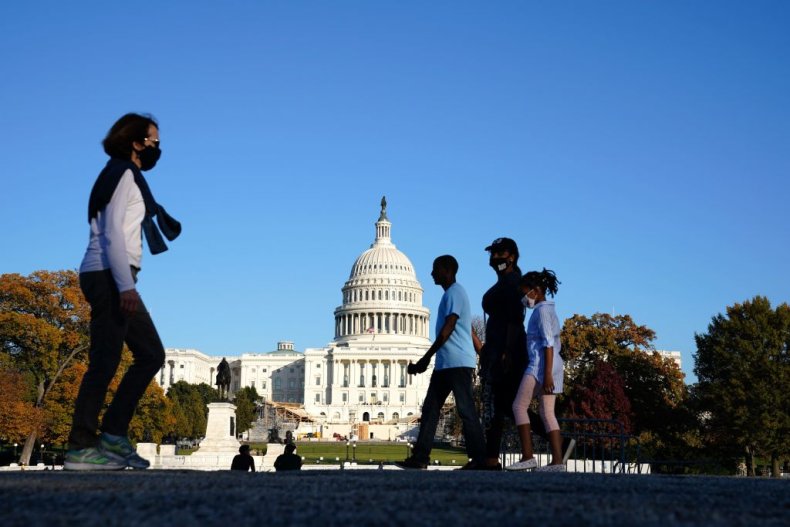 Some Democrats urged Pelosi to accept the White House deal, including Representative Max Rose, a New York moderate, and Representative Ro Khanna, a California progressive. Although Khanna easily won re-election, Rose appears to be significantly behind his Republican opponent with 95 percent of his district reporting. Speaking to Axios in a post-election interview, Khanna said Democrats should definitely take a $1.8 trillion deal.
"I think we would definitely want to make the deal. And it's gonna be catastrophic if we don't," the California progressive said.
It's unclear whether Trump's $1.8 trillion offer is still on the table, as the president is now fixated on legal challenges to the presidential election results. The Washington Post reported that McConnell will take a larger role in stimulus negotiations going forward. But multiple Senate Republicans have publicly expressed opposition to a sizable package, raising concerns about the rapidly growing national debt and deficit spending. Meanwhile, Federal Reserve Chair Jerome Powell has urged lawmakers to pass further stimulus to shore up the struggling economy.