GOP Rep. Says Trump Won Election, Says If People Call Biden Winner, They're 'Not an American'
Republican Congressman Clay Higgins falsely claimed that President Donald Trump had already won the election in an online video, while insisting than anyone who would call Democratic presidential nominee Joe Biden the winner is "not an American."
Higgins claimed without evidence that the election had been "compromised" in a video he reportedly posted to Facebook late Thursday but was later removed. The Louisiana lawmaker is also said to have challenged those who left negative comments about the video to confront him physically, according to a report from The New Orleans Advocate.
"Donald J. Trump, President Trump, has been an anointed blessing to our nation," Higgins said in the video. "This election is compromised. Our president is not compromised. I stand with him, whether anybody likes it or not... none of us want to fight, man. However, I have to tell you that this election, our president won this election."
"Feel my spirit, I'm telling you our president won this election," he added. "And if any American would stand by and allow the total dissolution of our republic, then you're not an American."
Higgins went on to say that "there are many, many red-blooded solid patriots that stand with President Trump" and that he would also "stand with him all the way," vowing to do so "whether any of my Republican friends or Democratic colleagues like it or not."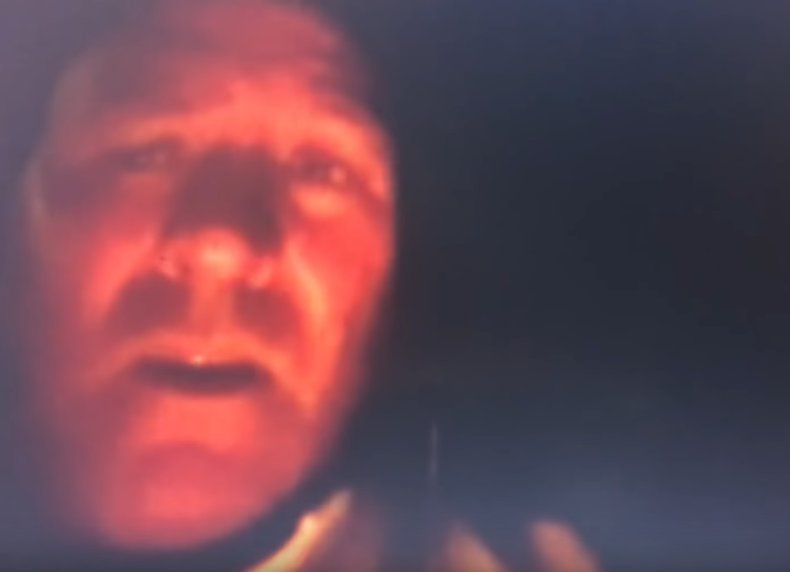 In viral tweet from last month, Higgins claimed that his wife, who he said "has the gift of premonition," had "awoke crying" from a nightmare that federal agents raided their home and confiscated "guns, knives, 'unauthorized foods' and stored water" after the couple were "reported" by an unknown person or group.
The congressman, who represents one of the most Republican congressional districts in the nation, also said that he had "inside data" that the election was being unlawfully taken from Trump, without offering any evidence or providing further details.
Trump has also claimed without evidence the Biden and Democrats were "stealing" the election, while a series of campaign lawsuits challenging the counting of legal mail-in ballots in areas that have seen Biden gain ground have so far failed.
Higgins, who served as a police officer for over a decade before being elected to the House in 2016, has a history of making controversial and often confrontational statements, sometimes including threatening to injure or kill those he views as opponents.
A September 1 Facebook post was deleted after the congressman threatened to shoot and kill Black Lives Matter protesters, writing that "I'd drop any 10 of you where you stand" if he were to encounter a demonstration.
Newsweek reached out to the office of Higgins for comment.