GOP Rep. Tom Cole Relinquishes Honorary Degree After Students Petition College to Remove It
U.S. Representative Tom Cole of Oklahoma voluntarily relinquished his honorary degree from Grinnell College on Tuesday after a student petition called on the school to rescind it.
"The insurrection of January 6 in the nation's Capitol and its aftermath continue to reveal how the words and actions of individuals and groups can safeguard or undermine democracy," said Anne Harris, Grinnell's president, in a Wednesday statement.
"The acts of those who supported or otherwise gave credence to a baseless challenge to an election that had been certified as free and fair multiple times by multiple processes have threatened the electoral process and the peaceful transfer of power," Harris added.
Cole, who graduated from the college in 1971, was awarded an honorary doctor of laws degree in 2016. However, following the congressman's decision to vote on January 6 against certifying Joe Biden's Electoral College victory, students sent a petition to the college calling for Cole to be stripped of his honorary degree.
As of Wednesday afternoon, the petition was updated to "mission accomplished" status after it was signed by over 2,300 students.
"The Grinnell community has sent the message loud and clear to Mr. Cole: Your hypocrisy and anti-democratic cowardice have no place in our community," the petition's update said.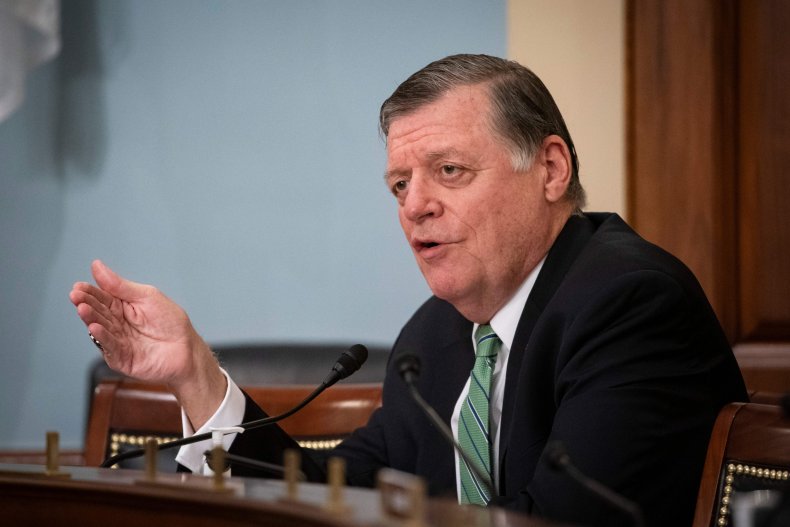 The college noted that it received the petition on Sunday and prepared to review Grinnell's honorary degree principles within the context of Cole's objection to the Electoral College vote certification. However, Cole relinquished the degree before the review began.
"The college affirms that Rep. Cole no longer holds an honorary degree from Grinnell College," Harris said in her statement.
Cole was one of more than 100 Republican representatives who voted against certifying the Electoral College votes that cemented President-elect Biden's victory.
In a January 6 statement, Cole said he would vote against the certification of the Electoral College count because of concerns about the election's "fairness and transparency" in states outside of Oklahoma.
"The voters I represent are not concerned about the fairness of elections in Oklahoma," he said. "However, they are concerned about fairness and transparency in other states. They have asked me to express their concerns with my vote on the floor today, and as their representative, I intend to do so."
Lawmakers who objected to the certification have faced backlash, as some have charged that their actions helped provoke the violent assault on the U.S. Capitol last week.
Newsweek reached out to Cole's office for comment but didn't hear back in time for publication.