GOP Rep. Tom Reed Stresses Bipartisan Leadership as He's 'Seriously Considering' 2022 Cuomo Challenge
Representative Tom Reed, a New York Republican, emphasized his efforts to lead in a bipartisan way in Congress, as he's "seriously considering" challenging New York's Democratic Governor Andrew Cuomo in 2022.
Cuomo has been facing significant backlash from Republicans and Democrats due to his administration's decision that sent many COVID-19 patients to nursing homes last spring as the pandemic surged in New York State. The move is believed to have resulted in the deaths of thousands of nursing home residents.
The governor has been accused of covering up data and information regarding his administration's decision to send COVID-19 patients to the facilities, with many critics are calling for Cuomo to resign or be removed from office.
"We are seriously considering it," Reed, who co-chairs the House of Representatives' bipartisan Problem Solvers Caucus, told Fox News morning show Fox & Friends on Sunday morning after he was asked about potentially challenging Cuomo in 2022. "We've been asked by many people to do this for months, because I think they appreciate the way I govern."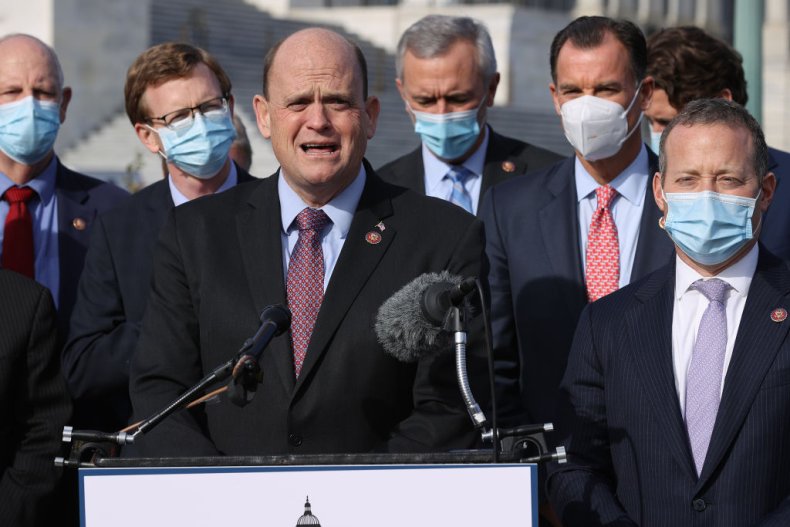 "Not the governing by arrogance and bullying that Governor Cuomo does but by trying to bring people together. As a proud Republican, I go into the room with Democrats. I founded the only bipartisan group in Washington, D.C.—the Problem Solvers Caucus," the GOP congressman said.
Reed went on to criticize "one-party control" by Democrats in New York's capital, Albany.
"People are getting sick of it. I've been in the Bronx, I've been in Harlem. I've been inside the inner cities of New York City. And I will tell you, they are saying the extreme policies coming out of Albany are killing their communities," Reed said. "They do not like this one party control and I agree with them."
Newsweek reached out to Cuomo's press office for comment, but did not immediately receive a response.
The New York governor defended himself during an hour-and-a-half of remarks to the press on Friday. Cuomo accused his critics of operating within a "toxic political environment" although he said he understood why people were angered.
Representative Alexandria Ocasio-Cortez, a New York Democrat, called out the governor in a statement issued during the news conference. "Thousands of vulnerable New Yorkers lost their lives," she said. "Their loved ones and the public deserve answers and transparency from their elected leadership."
Cuomo was first elected as New York's governor in 2010 and has since been reelected twice. He announced in May 2019 that he would seek a fourth term in 2022. The governor won nearly 60 percent the vote during his 2018 reelection while his GOP opponent garnered just over 36 percent. George Pataki was New York's most recent Republican governor, serving in Albany from 1995 until 2006.