GOP Rep Who Celebrated Early KKK Leader's Birthday Accused of Felony Theft
An Alabama state representative who recently made headlines for attending a birthday celebration for an early leader of the Ku Klux Klan is being sought by authorities for felony theft.
An arrest warrant was issued for Rep. Will Dismukes on Thursday. Prosecutors allege that Dismukes stole over $2,500, a Class B Felony, from a flooring company he had worked for between 2016 and 2018. Dismukes was elected to Alabama's state legislature in the 2018 election and took office the following year.
"Our office received a complaint from a local business on May 20 of this year regarding an alleged theft of a large sum of money," Montgomery County District Attorney Daryl Bailey said at a news conference. "A warrant for theft of property in the first degree was signed by a representative of that business and issued by a Montgomery County magistrate for the arrest of Alabama state Representative Will Dismukes."
Bailey said that his office began an investigation immediately after receiving the complaint, conducting interviews with witnesses and obtaining bank records and other evidence. He said that the statutory charge mandates theft in an amount over $2,500 but noted "that the alleged amount is a lot more than that."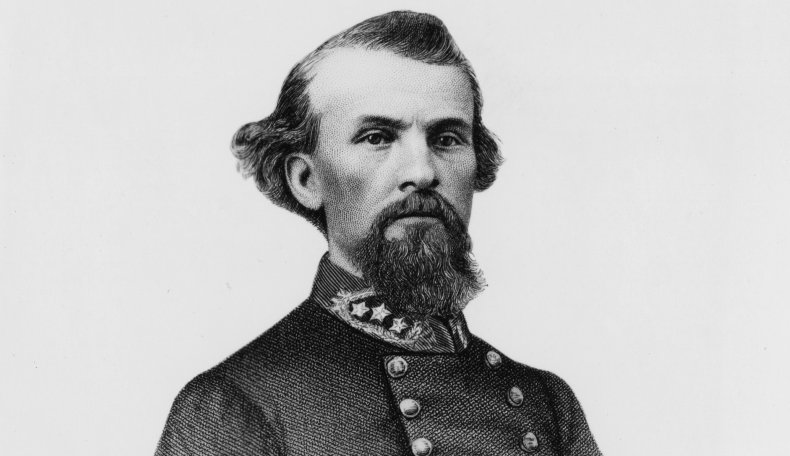 Dismukes told local NBC affiliate WSFA that he is innocent. Bailey said he was "required by the Alabama rules of professional conduct" to state that "an arrest warrant is a mere allegation" and that Dismukes is "innocent until, and unless, proven guilty in a court of law by a jury."
"If true, it is disappointing when a public official, elected with the confidence of the people, abuses that trust. I support the letter of the law, and no one is above it – especially those in public office," Alabama Governor Kay Ivey said in a statement.
Dismukes was given until 4 p.m. local time to turn himself in. At time of publication, it was not clear whether he had met the deadline.
The Republican representative was the recent subject of national attention after attending a July 25 event in Selma, Alabama commemorating the birthday of Nathan Bedford Forrest, a Confederate general and the KKK's first Grand Wizard. The event took place in the same city and on the same day as an event commemorating the late civil rights pioneer and U.S. Representative John Lewis.
Dismukes stepped down from his role as pastor of a local Baptist church but refused bipartisan calls resign his office, insisting he had a "great time" at the event celebrating the racist leader. In an interview with WSFA, Dismukes blamed the backlash on "cancel culture," denouncing those who are too "sensitive."
Newsweek reached out to Dismukes for comment.