A North Carolina representative called on President Donald Trump to personally pay for part of the wall he has demanded on the U.S.-Mexico border.
In a statement published Friday, Republican Walter Jones expressed concern that funding the wall would add to the national debt. He noted that Trump initially said Mexico would foot the bill for the border wall.
"Improving security on the southern border is essential, and we need a fiscally responsible plan to pay for it. If Mexico isn't going to be made to pay for a wall, that means funds must be found internally. Options could include cutting other wasteful federal spending. Foreign aid and the war in Afghanistan would be good places to start," Jones said. "As a wealthy man, the president might consider pledging some of his own funds as well. Whatever it takes, just so long as we don't add to the debt that is bankrupting our great country."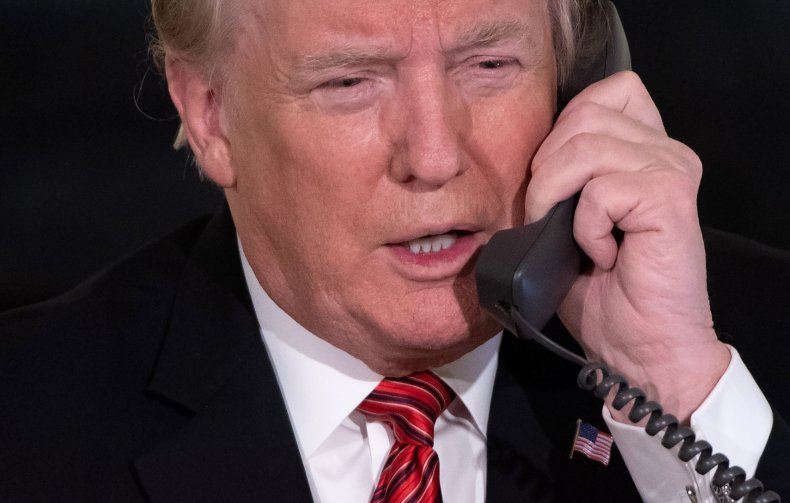 Jones's suggestion was made during an ongoing shutdown catalyzed by Trump's demand for money to pay for a border wall.
Trump has ordered that legislators provide $5 billion to help fulfill his campaign promise of building a wall on the southwest border. Democratic leaders said they would not pass any funding bill that included money for a wall.
Once they take control of the House on January 3, Democrats aim to quickly pass a stopgap bill to reopen the government, The Washington Post reported. But the bill would only extend the current spending level for border security, which is $1.3 billion.
The Senate attempted a similar approach days before the shutdown began. The proposal passed through the Senate, but Trump said he would not sign a bill that didn't include funding for the border wall.
On Monday, Trump once again sought to pressure Democrats over the shutdown.
"I'm in the Oval Office. Democrats, come back from vacation now and give us the votes necessary for Border Security, including the Wall. You voted yes in 2006 and 2013. One more yes, but with me in office, I'll get it built, and Fast!" he wrote on Twitter.
"It's incredible how Democrats can all use their ridiculous sound bite and say that a Wall doesn't work. It does, and properly built, almost 100%! They say it's old technology - but so is the wheel. They now say it is immoral- but it is far more immoral for people to be dying!"
About 800,000 federal workers have been impacted by the shutdown. Some 420,000 individuals are working without pay, and 380,000 were sent home.