GOP Representative Told He Can't Vote In House After Pleading Guilty to Misusing Funds, Though He May Not Step Down
The U.S. House of Representatives Ethics Committee told California congressman Duncan Hunter that he should no longer cast votes in the chamber Thursday, after the Republican pleaded guilty to a felony charge of conspiracy to misuse campaign funds.
Hunter pleaded guilty Tuesday to illegally redirecting $250,000 in campaign for personal use. His wife, Margaret Hunter, pleaded guilty to related charges in June. The congressman has not yet indicated whether he intends to resign from office.
In a letter released to the public Thursday, the ethics committee warned Hunter "in the strongest possible terms" that he should refrain from voting due to his plea. The provision cited by the committee does not strictly prohibit voting, but the panel told Hunter that not following their instruction could result in further disciplinary measures from the committee and Congress.
"This provision of House Rules was promulgated to preserve public confidence in the legislative process when a sitting Member of Congress has been convicted of a serious crime," the letter reads. "Although, as the relevant legislative history indicates, this provision is not mandatory, we emphasize in the strongest possible terms that if you violate the clear principles of this provision—that is, for example, by voting in the House—you risk subjecting yourself to action by this Committee, and by the House, in addition to any other disciplinary action that may be initiated in connection with your criminal conviction."
Hunter and his wife were indicted in August 2018 on charges including wire fraud, campaign funds misuse and conspiracy. Prosecutors alleged that the couple had used campaign money for personal expenses including the financing of family vacations to Hawaii and Italy.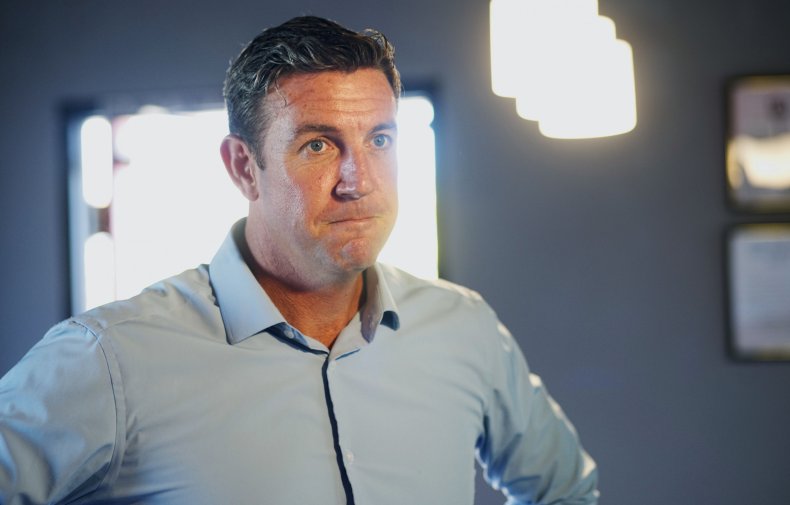 Prior to Tuesday's guilty plea, Hunter refused calls to resign and had insisted that the investigation into his conduct was a "witch hunt" undertaken by a supposed "deep state" and "partisan Democrat prosecutors."
"I'm not resigning," Hunter told reporters after the indictment, according to The San Diego Union-Tribune. "I'm not gonna resign with a bunch of leftist government thugs throwing allegations at me... This means nothing—the indictment is all they have. They only have what you've now seen. That's it. I've done nothing wrong and I say bring the trial now."
If Hunter decides to stay in office despite the House urging him to no longer cast votes, he would not be the first member of Congress to refuse to leave the chamber. The House has forcibly expelled members in the past, most recently Ohio Democrat James Traficant, who was ejected in 2002 after being convicted on felony charges including racketeering and bribery.
Hunter faces the possibility of up to five years behind bars. He is scheduled to be sentenced on March 17.
Newsweek reached out to Hunter's office for comment but did not receive a reply in time for publication.