GOP Representative Was Investigated in 2013 Child Abuse, But No Charges Were Filed
Shae Sortwell, a Republican representative in the Wisconsin State Assembly, was investigated in a potential felony child abuse case in 2013 after a family member told police about bruises they found on his child's body.
Police investigated the charge in January 2013. At the time, a family member found five bruises, approximately 4 inches long, on Sortwell's child while giving them a bath, Green Bay Police Department records showed according to The Green Bay Press-Gazette.
The relative brought the child to the hospital. When police questioned Sortwell, he explained that the Bible was "very specific" about corporal punishment. He loosely cited a Bible verse from Proverbs: "Whoever spares the rod hates their child," police said.
Sortwell also told police that he and his wife inflicted corporal punishment by striking the child twice whenever they were "being defiant." He said they used an object to strike their child rather than their hands because "hands are for loving." He also denied that the child's marks were inflicted out of anger. He told police that hitting the child was a form of love for "teaching what needs to be taught."
After hitting his child, Sortwell wouldn't inspect the child for injuries, but they would hug the child and give them a Rice Krispies treat.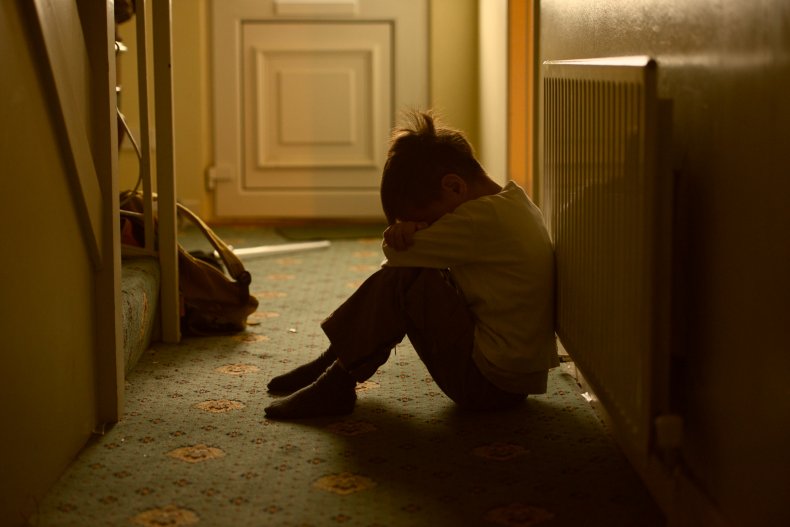 The investigation into the alleged abuse lasted four days. It involved "four police officers, two social workers, a child forensic officer — a trained agent who interviews child victims of physical and sexual abuse — a child advocacy staff member and a nurse practitioner," the Press-Gazette reported.
Police suggested pursuing a felony charge of child abuse against Sortwell, as well as a felony charge against his wife for failure to act to prevent bodily harm. Both charges are punishable by up to six years in prison.
However, Deputy District Attorney Dana J. Johnson chose not to pursue the charges. Johnson told police they weren't confident that they could prove Sortwell's guilt beyond a reasonable doubt.
The investigation occurred before Sortwell was elected to the state Assembly. At the time, he was active in national politics and had served on the Green Bay City Council. He is now a member of the Assembly's Criminal Justice and Public Safety Committee.
In a statement about the investigation, Sortwell wrote, "Nearly a decade ago, a disgruntled family member made an accusation against my wife and me. The police appropriately did their jobs and looked into concerns and then forwarded their findings on to the Brown County District Attorney's Office who rightfully decided to drop the matter."
His statement added thanks for "public servants who do their best to get to the full story and protect our families and our communities."
A 2002 study on inflicting corporal punishment on children found that it resulted in 11 different negative outcomes for kids including increased aggression and antisocial behavior as well as worsened mental health and parental relationships, according to the American Psychological Association.
"There is general consensus that corporal punishment is effective in getting children to comply immediately while at the same time there is caution from child abuse researchers that corporal punishment by its nature can escalate into physical maltreatment," psychologist Elizabeth Thompson Gershoff, Ph. D., of the National Center for Children in Poverty at Columbia University, wrote.
In June, Sortwell made headlines after he compared the mask policy at the Central Wisconsin Children's Museum to a form of Nazism.
In a June 4 Facebook post, Sortwell shared an image of the museum's mask policy on his official government social media account. The policy requires masks for all unvaccinated visitors. Vaccinated visitors can go unmasked if they show their vaccination cards.
"The Gestapo wants to see your papers, please," Sortwell wrote above the image on his Facebook post.
The Gestapo were the secret police force of the Nazis, German leaders in the 1930s and '40s who sent millions of Jews, LGBTQ people and social outcasts to death camps to be systematically tortured and killed.
Museum director Cory Rusch said the museum received harassment from callers and emailers after Sortwell's post. A week after his initial post, Sortwell said, "I absolutely stand by my statement," in a public Facebook video.
He said Nazis demanded records from people and forced non-compliant citizens to wear items that showed they were "somehow subservient, somehow not as good."
"Keep in mind that another part of Nazi propaganda was that these people were diseased, disease spreaders," he added.
In May, the U.S. Holocaust Memorial Museum published an open letter signed by 50 Holocaust survivors urging politicians to stop making comparisons between modern social conditions, particularly during the COVID-19 pandemic, and the Holocaust.
"We also watch with great dismay a persistent and increasing tendency in American public life to invoke the Holocaust for the purpose of promoting another agenda," the letter said.
"It is deeply painful for us to see our personal history—the systematic destruction of our families and communities and murder of six million Jewish men, women, and children—exploited in this way," it continued. "What we survived should be remembered, studied, and learned from, but never misused."