GOP Retreat WiFi Password Mocks 'Socialism' as 'Very_Very_Bad'
Republicans are taking their fight against progressive Democrats to new levels—down to a WiFi password.
The WiFi passcode at the Baltimore Marriott Waterfront Hotel for the 2019 House Republican Conference Member Retreat was "Socialism_Is_Very_Very_Bad," a photo by Washington Post Congress reporter Rachael Bade showed on Thursday.
"Literally LOLed at the hotel internet password for the GOP retreat," tweeted Bade, who is also a political analyst on CNN.
Another Twitter user replied, "A passcode that would definitely trigger AOC!" referring to progressive freshman congresswoman Alexandria Ocasio-Cortez.
The retreat, from Thursday through Sunday, is sponsored by the nonprofit Congressional Institute, a nonprofit with a mission to help Congress members "better serve their constituents and helping their constituents better understand the operations of the national legislature."
"Since 1987, the Congressional Institute has been proud to sponsor the annual planning session for House Republicans so that lawmakers may convene outside of Washington, D.C., to discuss their legislative strategy and explore new and innovative ideas," the institute's president Mark Strand said in a statement obtained by The Baltimore Sun.
"Some of the issues lawmakers will discuss are the issues that are foremost in Americans' minds, such as health care, growing the economy and national security," Strand stated.
The retreat is closed to the media and the agenda is not public.
President Donald Trump, who has attacked and been attacked by Ocasio-Cortez and the "squad" of three other progressive congresswomen of color, is scheduled to speak at the retreat. Trump is visiting Baltimore less than two months after calling the city "a rat and rodent infested mess."
Republicans and Trump have cast Ocasio-Cortez and her colleagues' democratic socialist policies as a threat to democracy. Trump in his State of the Union address in February denounced socialism and shortly afterward, Ocasio-Cortez on MSNBC said the president attacked socialism and linked it to Venezuela to "confuse the public."
"Every single policy proposal that we have adopted and presented to the American public has been overwhelmingly popular," Ocasio-Cortez claimed. "Even some with a majority of Republican voters supporting what we're talking about."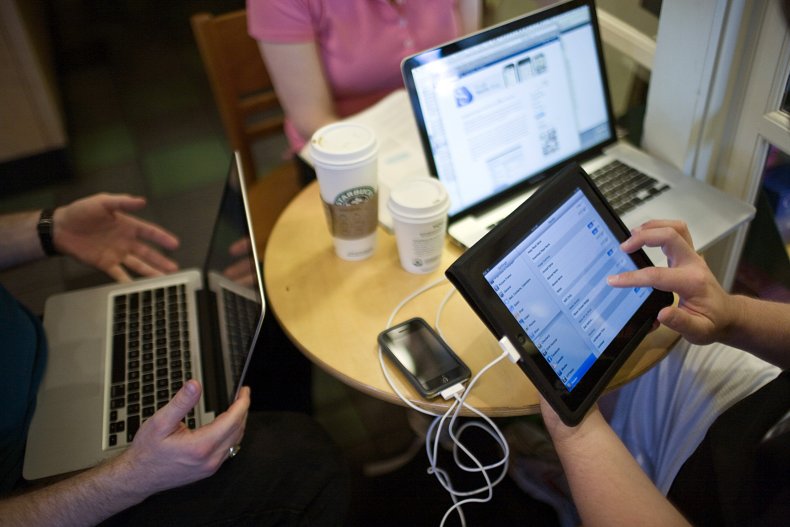 The "Socialism_Is_Very_Very_Bad" passcode was for the Marriott's conference WiFi, presumably only for retreat attendees. But Twitter users mocked the irony of the password being provided to the presumably many people attending.
"Isnt free/shared WiFi to access a World Wide Web like a perfect modern example of an exchange of ideas managed/owned/regulated by the community aka socialism?" a Twitter user commented.
Past GOP retreat WiFi passwords have apparently also been funny commentaries on a timely issue at hand.