GOP Says Mike Pence Won the Debate...Before it Even Begins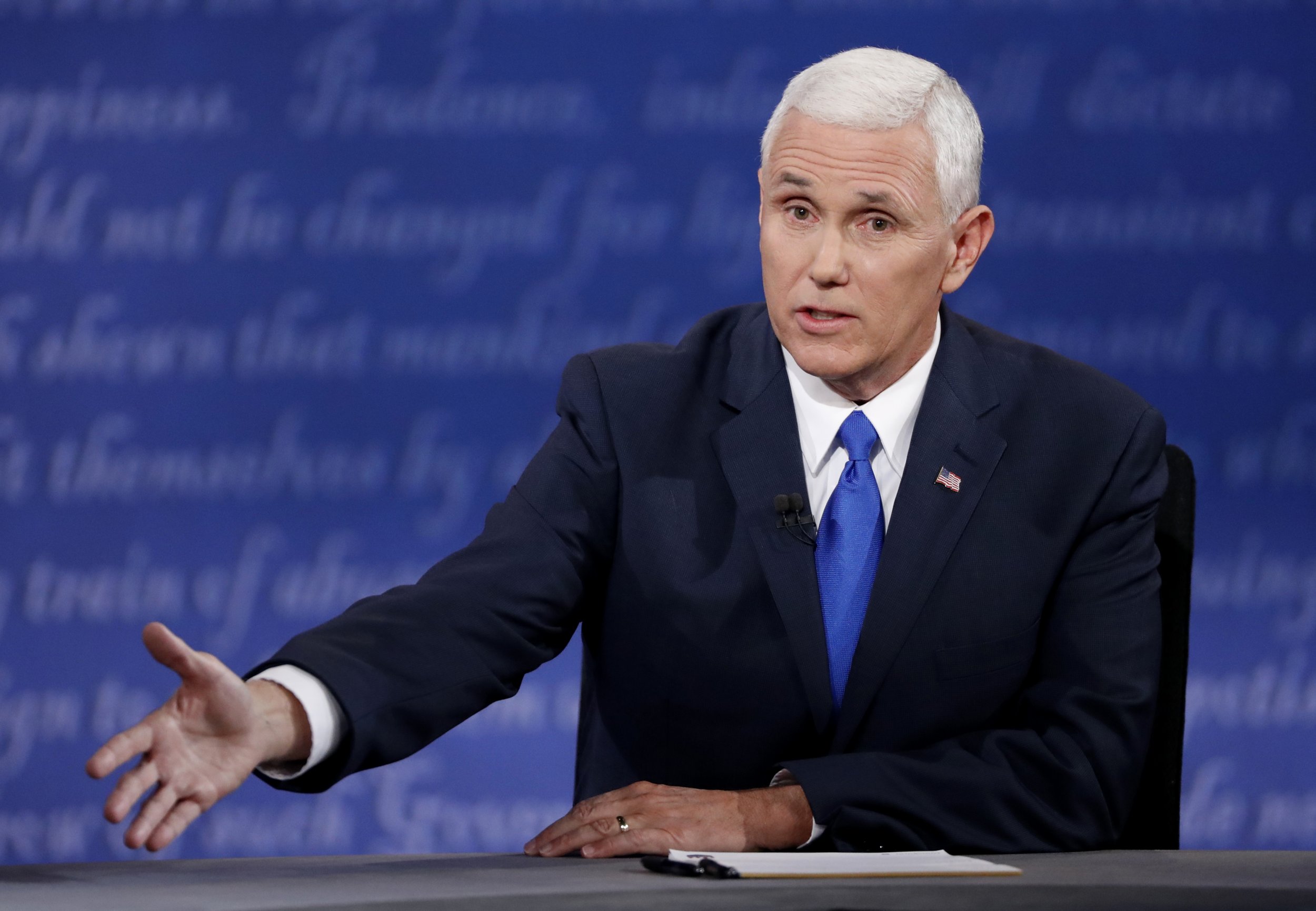 The GOP declared its vice presidential nominee the winner of Tuesday night's debate...before the forum even began.
The only vice presidential debate of 2016, featuring Republican Mike Pence and Democrat Tim Kaine, started at 9 p.m. Eastern time. But even before the two contenders sat down onstage at Longwood University in Farmville, Virginia, the Republican National Committee had published an article on its website under the headline, "Who Won the Vice Presidential Debate."
It declared: "The consensus was clear after the the dust settled, Mike Pence was the clear winner of the debate." The article has been deleted; the page now shows a user error.
The article also named Indiana Governor Pence's two "top moments of the night": his statements on the economy and his highlighting of Democrat Hillary Clinton's scandals. Seemingly making the RNC article error worse was that it claimed to help fact check the debate and monitor the conversation in real time.
The website praised Pence because he "perfectly shared" the vision of his running mate, Republican presidential nominee Donald Trump: to make America great again. That message, the GOP said, "is resonating with Americans all across the country."
But before the debate ends, it remains to be determined which parts of the forum will have an impact on likely voters.