GOP Sen. Rand Paul Thinks Trump Needs Permission from Congress in Iran, Says 'Killing Country's Major General Is An Act of War'
Kentucky Senator Rand Paul told CNN's Wolf Blitzer on Monday that he believes Congress must have a chance to vote on President Donald Trump's moves toward a war with Iran and has discussed a War Powers Resolution with co-sponsor, Virginia Senator Tim Kaine.
Top Iranian general Qassem Soleimani was killed in a U.S. led drone strike at an airport in Baghdad, Iraq. The attack was authorized by Trump, but Congress was not informed before the military action took place.
After telling Blitzer that Congress was looking at Kaine's War Powers Resolution, Rand said that he has always been in support of declarations of war, but that saying Soleimani posed an imminent threat to U.S. interests was incorrect.
"I think killing a country's major general is an act of war," Paul said. "I don't think you can get away with saying it's 'imminent.' They've been complaining for years about Soleimani. I mean, most of the killings that are attributed to him are, I think, are from the Iraq War. You know, ten years ago or longer. And so, I think that saying this is 'imminent' and saying they don't need the permission of Congress goes against the traditions of our Constitution."
"Whether it's been a Democrat president, I've been a stickler that the way to make war rare is to make it to where you actually have to vote on it in Congress and that it has to be overwhelming," Paul continued. "There have been times—where we were attacked on 9/11, virtually everybody voted to go after those who attacked us. Same way with Pearl Harbor."
"But this is sort of a different situation where no one's really proposing all-out war," Paul explained. "What we're proposing is something that will fester and go on and on and dribs and drabs of intermittent violence for decades, if not generations."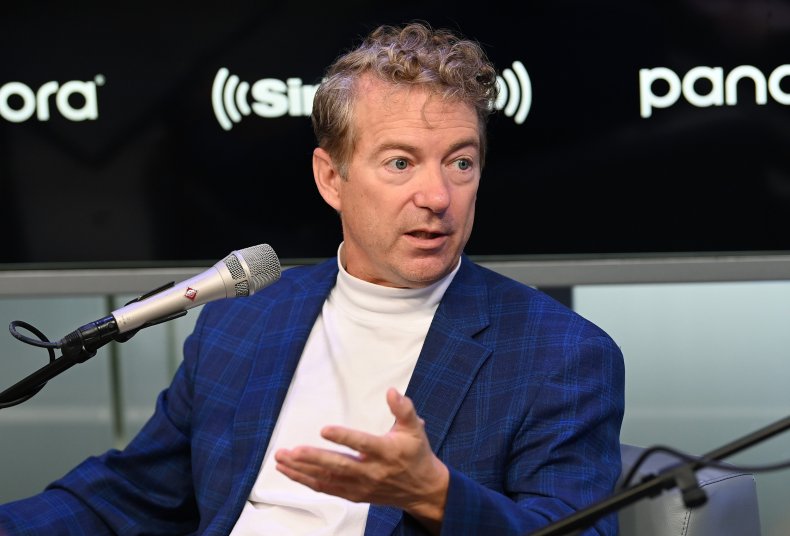 Paul said that Americans were not safer after Soleimani's death, with attacks by Iran against Americans being "much more likely."
"The stated purpose by the administration was that they were going to prevent attacks on Americans," Paul said. "But I think if you ask the question now, is it more or less likely that there will be attacks on Americans, I think it's much more likely. The replacement for Soleimani is basically a clone, somebody who is a hardliner who has worked with Soleimani for 20-some-odd years. While Soleimani may have been plotting attacks and probably was, it's now a certainty that there will be attacks in revenge for his killing."
Soleimani's killing, according to Rand, would drive Iran to seek vengeance.
"Even the Iranians will not be able to approach us on diplomacy until there's adequate revenge to satiate the people who want some kind of revenge," Paul said. "This is sad. I mean, the death of Soleimani is the death of diplomacy with Iran. I don't see an off-ramp. I don't see a way out of this."
Republican Paul did not place the blame for the heightened tension between the U.S. and Iran directly on the president, but claimed Trump received "bad advice" from former national security adviser John Bolton.
"This is Bolton clapping and jumping and rubbing his hands together because this is what he wanted," Paul said, "to take a dramatic action to kill one of their main leaders. But the thing is, it's gonna have unintended consequences. As part of this whole recipe the administration, mainly at John Bolton's behest, tore up the Iran agreement, placed a significant and severe embargo on Iran and then killed one of their major generals. Nobody in their right mind would actually think that would lead to negotiations."
"I think what happens next is now an inevitability," Paul predicted, "that there will be not just one but multiple escalations of this on the part of Iran and that there is no foreseeable off-ramp because they have been given this killing of their general that, in order to save face, they're going to have to do tit for tat. That will be their response. None of this justifies it, but that's what going to happen."
Newsweek reached out to Sen. Rand Paul, but did not hear back by publication time.