An exchange between reporter Josh Rultenberg and Republican U.S. Senate candidate Josh Mandel has gained traction online after Mandel reacted to Rultenberg's line of questioning regarding reopening schools.
On Thursday, Rultenberg, who was conducting an interview with Mandel for Spectrum News in Ohio, asked the U.S. Senate candidate a question regarding children potentially being carriers of COVID-19 as the 2021-2022 school year is set to begin.
"Kids aren't vaccinated at this point," said Rultenberg. "If they were a carrier for the disease, if they go to school and come home...how do you protect those that they're going home to if they are the carrier for this?"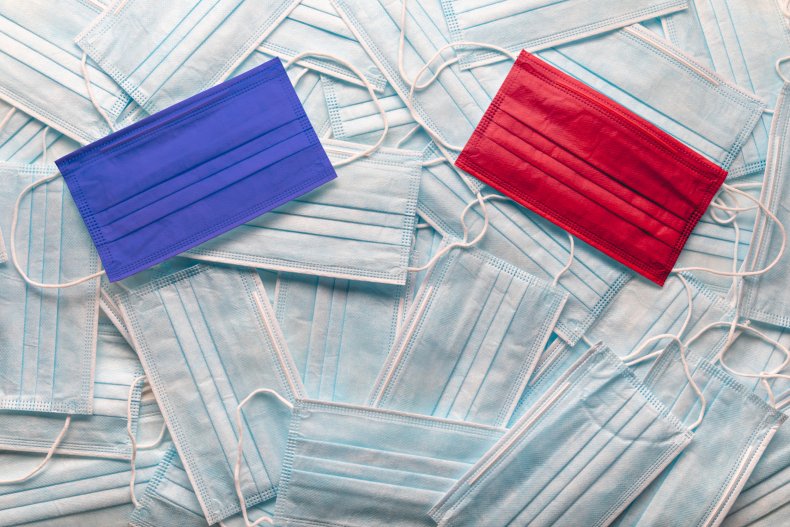 Mandel then responded by saying that Rultenberg's line of questioning was "immoral and unethical."
"You are asking the question of putting kids as human shields to protect adults. That's completely immoral. It's completely unethical," said Mandel. "Our kids only get one childhood, and over my dead body I'm I gonna allow journalists like yourself or politicians to advance the argument that kids should be used as human shields for adults. That's insane."
While taking a brief pause, Rultenberg said he was only asking a question and didn't understand why Mandel felt he was being disrespectful with his line of questioning. Mandel followed up by saying that he shouldn't take his comments personally, as they are both professionals.
After Rultenberg reminded Mandel of a prior incident where he called Rultenberg's style of reporting "fake news," Mandel doubled down on these comments while stating that he's not going to "kiss your butt like some of these other candidates do."
"I think the mainstream media like yourself, you guys are the enemy," Mandel continued. "You guys have been pushing this fake news on COVID, fake news on impeachment, fake news on January 6, and I really believe in my heart of hearts that your guys are the enemy. And you guys have created so many of the problems in this country."
Rultenberg ended the interview and responded to the heated exchange on Twitter.
"I asked Josh Mandel a simple question about kids under 12 going to and coming home from school, potentially being a carrier for COVID-19, and how he recommends those at home be protected," Rultenberg stated. "And for the second time in as many interviews, he decided to take cheap shots against me."
In an email to Newsweek, Rultenberg stated that Mandel's comments weren't "surprising" at all.
"His comments were honestly not surprising on either front," said Rultenberg. "Josh says what he needs to say in order to get the attention of the crowd he is trying to impress. I stand by my reporting and all that I have achieved over my very real 10-year career."
Mandel, a former Ohio state treasurer, is running for the 2022 GOP nomination to replace U.S. Senator Rob Portman, who's retiring this year.
Update (8/19/2021, 9:31 p.m.): This article has been updated to include comment from Josh Rultenberg.
Correction (8/20/2021, 12:05 a.m.): An earlier version of this article used an incorrect first name for Josh Rultenberg. Newsweek regrets the error.