GOP Senate Candidate Says Confederate Statues 'Symbols of Moving Forward'
In a video posted Thursday, Republican New Hampshire Senate candidate retired General Don Bolduc can be heard defending Confederate monuments and military bases named after Confederate soldiers.
Vestiges of the Confederacy became a political flashpoint in the aftermath of the death of George Floyd, who died while in custody of Minneapolis police officers. Floyd's death set off protests across the U.S. calling for an end to systemic racism and police brutality. Confederate monuments also became targets for demonstrators with some statues being defaced or toppled. Perceived racism in the U.S. Armed Forces also gained attention as lawmakers called for U.S. Army bases named after Confederate soldiers to be renamed.
Bolduc, who retired from the U.S. Army after a 33-year career, said that Americans must accept the Confederate names on military bases instead of attempting to change history.
"And when people ask me, well, it's just a symbol of racism," Bolduc said in comments made in July. "No, it's not. It's a symbol of hope. It's a symbol of inspiration. It's a symbol of moving forward. It's a recognition of our history that we're not proud of, but we need to grow through and become stronger. That's what America is about."
Bolduc also alluded to Confederate monuments being signs of forgiveness.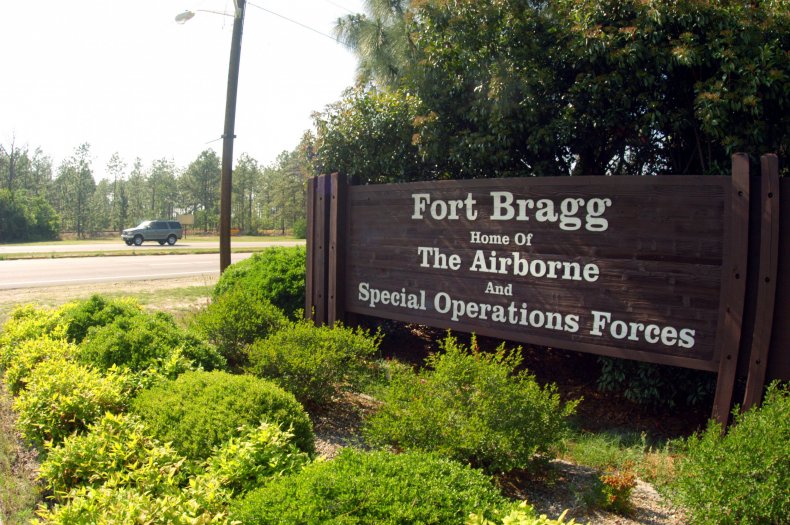 "We honor those that fought against us as opposed to dishonoring them," Bolduc said. "We gave them life back, opportunity back in order for them to change, in order for us to unify our country. These decisions were made for a reason. Statues were put up for a reason."
In a statement sent to Newsweek on Friday, New Hampshire Democratic Party spokeswoman Noelle Rosellini said Bolduc was "on the wrong side of history."
"Don Bolduc calling Confederate monuments 'symbols of hope' and calling Confederate soldiers 'heroes' is shameful," Rosellini wrote. "Bolduc and his opponent, Corky Messner, who said 'smart African Americans' should oppose the Black Lives Matter movement, are currently standing on the wrong side of history and they would both be direct threats to racial justice efforts in the Senate."
In a Friday interview with New Hampshire Public Radio, Bolduc referred to some Confederate soldiers as "heroes."
"You know, one of the things that our reconstruction did, although it was not perfect, as you know, we study it, it allowed our country to heal," Bolduc said. "And we recognized heroes on both sides in order to move forward. We didn't disarm on both sides."
Newsweek reached out to the Bolduc campaign for comment.
Bolduc is expected to face off against incumbent Democratic Senator Jeanne Shaheen in the November election. Shaheen will be running for her third term.
President Donald Trump emphatically rejected the idea of renaming Army bases in June. In a tweet, Trump wrote that his "Administration will not even consider the renaming of these Magnificent and Fabled Military Installations."
Days of Confederate symbolism in the U.S. military may be numbered. Friday, Secretary of Defense Mark Esper released a list of flags that can be displayed or depicted within the Department of Defense. The Confederate battle flag was omitted from the listing.
"The flags we fly must accord with the military imperatives of good order and discipline," Esper wrote, "treating all our people with dignity and respect, and rejecting divisive symbols."
Esper referred to the American flag as "the principal flag we are authorized and encouraged to display."
Trump has threatened to veto the latest iteration of the annual National Defense Authorization Act if it crosses his desk with an amendment requiring U.S. military bases named after Confederacy members to be renamed within three years. The bill, worth $741 billion, would fund all facets of U.S. defense.
Updated 9:14 p.m. EST 07/17/2020: This story has been updated with a statement from the New Hampshire Democratic Party.