GOP Senator Lisa Murkowski Backs Legislation to Ratify ERA Now After Mitch McConnell Blocked Senate Vote
On Friday, Republican Alaska Senator Lisa Murkowski introduced a joint resolution with Democratic Maryland Senator Ben Cardin to remove the deadline to ratify the Equal Rights Amendment (ERA), a constitutional amendment that that would specifically state that women are entitled to the same legal rights as men.
The amendment reads, "Equality of rights under the law shall not be denied or abridged by the United States or by any State on account of sex."
As of January 2020, Virginia became the 38th state to ratify the ERA since it was first introduced in 1972, giving it the approval by two-thirds of all states needed to become a new amendment. However, the ERA's original deadline, established by Congress, was March 22, 1979. It received 35 states' approval by 1977, but the three other states didn't approve it until 2017 onward.
In 2020, the U.S. House passed similar legislation to get rid of the approval deadline, but at the time, Republican Senate Leader Mitch McConnell of Kentucky refused to let the Senate vote on it. When asked in February if he would support a Senate vote on it, McConnell told reporters, "Oh, I haven't thought about that. I'm personally not a supporter, but I haven't thought about it."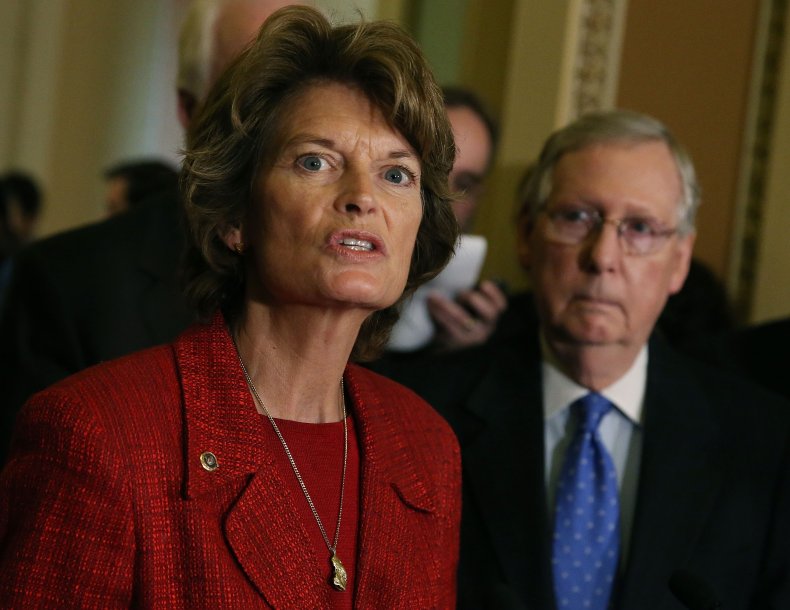 On Friday, Democratic California Representative Jackie Speier and Democratic New York Representative Tom Reed also introduced a version of the resolution in the House of Representatives. The razor-thin Democratic Senate Majority now offers a possibility that both congressional chambers may remove the deadline if senators can bypass a Republican filibuster.
"As we begin a new Congress, I can think of no better legislation to lead with than one that removes impediments to find ratification of the Equal Rights Amendment — an amendment that firmly embeds in law equality between men and women," Murkowski said in a statement.
"There should be no time limit on equality," Senator Cardin said. "Even as we celebrate America's first female Vice President, our nation is held back as the only modern constitution that fails to enshrine full equality for both men and women. This is unacceptable."
Rep. Speier, Co-Chair of the Democratic Women's Caucus, said, "Since our country's founding, women have been left out of the Constitution – intentionally. We were second-class citizens deprived of basic rights to vote, enter most jobs, or own property. To this day, we are paid less for our work, violated with impunity, and disproportionately suffer the burden of the COVID-19 pandemic. Enough is enough."
However, even if the deadline removal is approved by both the House and Senate, legal questions remain about whether the states' approvals, a majority of which occurred in the '70s, would still count as binding over 40 years later. Furthermore, five state legislatures—Idaho, Kentucky, Nebraska, Tennessee and South Dakota—have voted to revoke their ERA ratifications since then, a legal move that may or may not be possible. If allowed, the ERA would fall five states short of its needed 38-state threshold.
Newsweek contacted the Brennan Center for Justice for comment on these legal questions.