GOP Senator: 'Best Thing' Trump Could Do to Help Party Win Majorities Is Focus on Future
Senator Roy Blunt, a Republican from Missouri, said Sunday that the 2020 election "was what it was" and that "best thing" former President Donald Trump could do to help the GOP in the midterm elections is "talk about the future."
Blunt's comments came during an interview on NBC's Meet the Press. Host Andrea Mitchell asked him about a statement Trump made Thursday in which he stated: "The insurrection took place on November 3, Election Day. January 6 was the Protest!"
"Was election day an insurrection?" Mitchell asked Blunt.
"I think the election was what it was. There's a process you go through that determines whether or not the early reports were the right reports and we went through that process," Blunt said.
"I'm of the view that the best thing that president Trump could do to help us win majorities in 2022 is talk about the future. And he can be an important part of this 22' effort, but I think better off to talk about the future than to focus on the past in every election," he added.
Blunt said he thinks President Joe Biden and the Democrats are giving Republicans "plenty of things to talk about."
"We don't need to keep focusing on the past," he said.
"But the Republicans are," Mitchell interjected. "Republicans keep talking about the past, and incorrectly."
"Well I'm not, and I don't think many Republicans in the Senate are. I think we're talking about bad tax policies, bad environmental policies...the national takeover of the election process," he added.
"There are plenty of things for us to talk about and I think we're talking about them."
Mitchell asked Blunt if Trump "keeps denying the reality of the election and of Joe Biden being the president," whether that should "disqualify him from being a candidate, as he suggests he wants to be in 2024."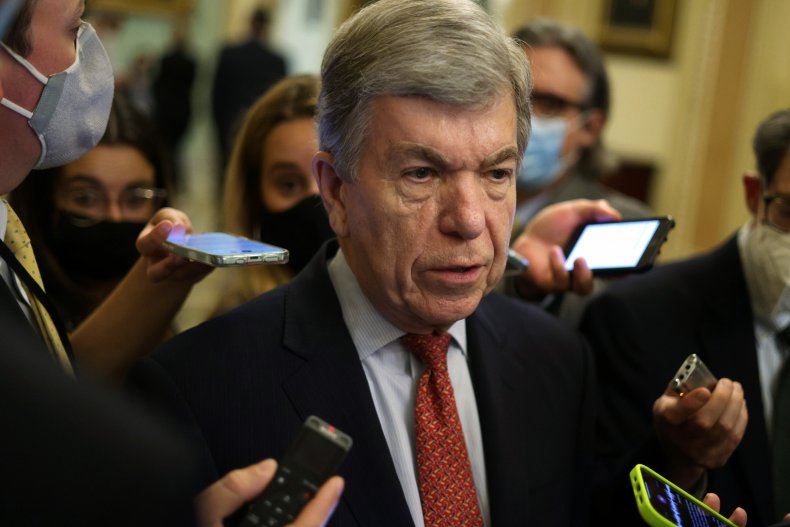 "Well you know there are constitutional provisions about being a candidate, and having opinions that other people don't agree with is not one of those provisions," Blunt stated.
"He can be a candidate if he wants to be, but again I think what President Trump could do that would be most helpful right now is focus on policies that aren't working," he added.
Last week, another Republican official made comments similar to Blunt's.
Arkansas Governor Asa Hutchinson said that Republicans shouldn't dwell on the results of the 2020 election as they move into the midterms in 2022.
"Relitigating 2020 is a recipe for disaster in 2022," Hutchinson said.
"Let's talk about the future. The election has passed, it's been certified, the states made decisions on the integrity of each of their elections and made improvements where need be," he added.
Hutchinson made similar comments on Sunday, citing the campaign of GOP gubernatorial candidate Glenn Youngkin as an example of "looking at the future, providing solutions for America versus the past and 2020."
Youngkin has appeared to distance himself from Trump during his run.
Newsweek has reached out to Trump's press office for comment.