GOP Senator Says new Book From Die-Hard Trump Aides Describing 'Enemies' of the President is 'Warped'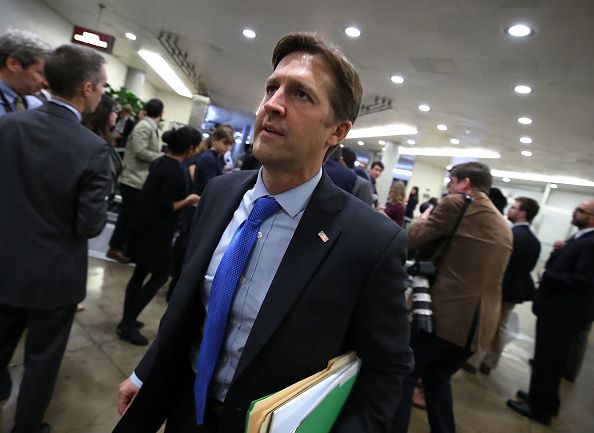 Republican Senator Ben Sasse called the language in a book released by former Trump campaign advisers "warped" on Sunday.
During an interview on "Fox News Sunday," Sasse responded to a new book written by former Trump campaign advisers Corey Lewandowski and David Bossie entitled "Trump's Enemies," where he and other GOP senators are labeled as "enemies of the president."
"Republics aren't healthy when people use words like treason about policy debates. That's a pretty messed up worldview," Sasse said.
In Lewandowski and Bossie's latest book, Sasse, along with GOP Senators Jeff Flake and Bob Corker, are accused of trying to hurt Trump. The Nebraska Senator was also on the show to discuss his book about political tribalism titled "Them: Why We Hate Each Other and How to Heal."
"I haven't seen their book yet… but language about enemies and treason about policies and politics is pretty warped, and I think most Americans think it's weird," Sasse said during the interview.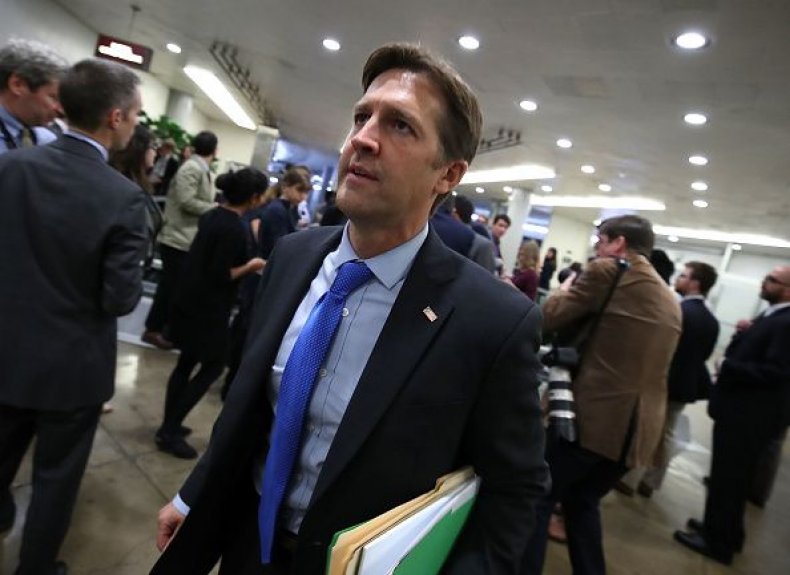 Sasse said called the people who focus all of their energy on politics "tend to be really, really lonely," and said most Americans are not consumed by politics. He also noted that most Americans believe that politics should not "be at the center of the world's view."
"One of the fundamental problems we have in this country is a political class of people who are so obsessed with politics that when they go to Washington, they never actually plan to leave," Sasse said.
Lewandowski and Bossie criticized other Trump critics and Democratic opponents in their latest book. The authors also criticized former staff secretary Rob Porter and former National Economic Council director Gary Cohn.
"There are far too many people in the deep reaches of the federal government who harbor as deep a hatred of Trump as does anyone from the Clinton/Obama cabal," the two wrote, according to The Washington Post. "The thing is, they get away with it when no one is looking."
Trump and his most loyal aides have long considered anything short of obsequiousness to be evidence of an unfair conspiracy to thwart them. And Sasse has criticized Trump in the past. While speaking with CNN's Jake Tapper in October, Sasse slammed Trump for praising Montana Congressman for attacking a reporter, saying "we need to have a president who celebrates the First Amendment and not pretends that beating up a reporter is okay."
"I think what you hear from a lot of Nebraskans who also tune out the rallies, is there's sort of a short-term, long-term thing going on and people feel like the president's rhetoric is short-term playful. They don't think it's OK but I think people kind of tune most of it out," he said. "Some think it's funny, some are really anxious about it but most think, 'Well, that's just how the president talks.' We need to do better than that but I also think there's a danger in pretending each new rally is immediately urgent. I wish he did it differently, obviously."