GOP Senator John Kennedy Says He'll 'Keep an Open Mind' and Be 'Fair to Both Sides' in Senate Trial of Trump
Republican Senator John Kennedy of Louisiana said he plans to "keep an open mind" and attempt to be "fair to both sides" in a pending Senate trial over President Donald Trump's impeachment.
Kennedy's remarks came during a Sunday morning interview with CNN's State of the Union, during which he was asked about Republican Senator Lisa Murkowski of Alaska and her criticism of GOP Senate Majority Leader Mitch McConnell's plans to coordinate directly with White House counsel during the trial. Murkowski, who has in the past shown a willingness to take positions against Trump, told local Anchorage KTUU-TV last week that she was "disturbed" by McConnell's statements about the pending trial.
"I think Senator McConnell is entitled to his opinion and his approach, so is Senator Murkowski, so is [Democratic Minority Leader] Senator [Chuck] Schumer [of New York], so is [Democratic] Senator Richard Blumenthal [of Connecticut]," Kennedy told CNN. He went on to note that there are not constitutionally-mandated rules governing how senators are required to conduct an impeachment trial, but suggested he plans to look at the facts impartially.
"I think many positions by many senators are calcified," he said. "I can only speak for me. I'm gonna keep an open mind. I want to be fair to both sides, when I thought that the House proceedings were unnecessarily unfair."
Trump officially became the third U.S. president in history to be impeached by the House of Representatives on December 18. The vote passed largely along partisan lines in the Democratic-controlled chamber of Congress, with the president and GOP supporters arguing that the impeachment inquiry was unfair and biased. Republicans attacked the Democratic-led process, although, as Kennedy noted is the case in the Senate, the House is also entitled by the Constitution to carry out impeachment proceedings however it sees fit.
Although Speaker of the House Nancy Pelosi, a Democrat from California, has not yet transferred the formal articles of impeachment so the Senate can move forward with the case, McConnell has said that he does not plan to be impartial in a future trial. The Senate majority leader told reporters this month that he is "not an impartial juror" and described the impeachment process as a "political exercise."
Murkowski voiced her concern over McConnell's public comments during an interview with KTUU-TV last week.
"When I heard that I was disturbed," the Republican from Alaska said of McConnell's stated plan to coordinate with White House lawyers. "To me it means that we have to take that step back from being hand in glove with the defense, and so I heard what leader McConnell had said, I happened to think that that has further confused the process," she said.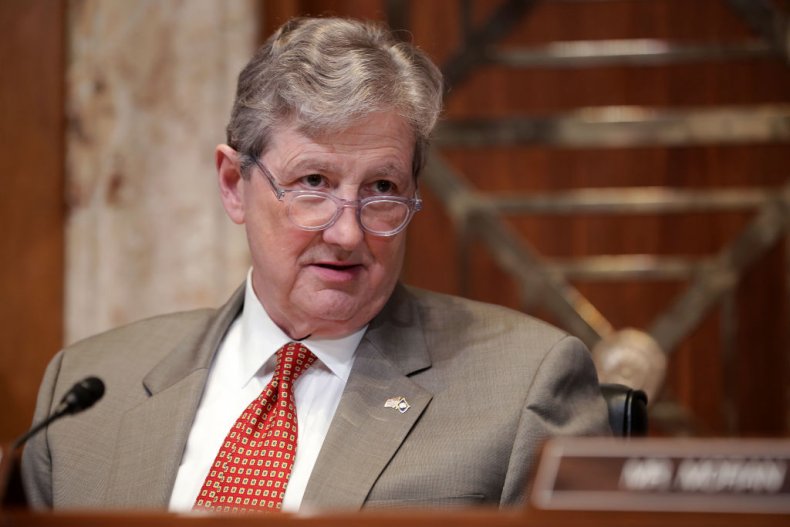 "For me to prejudge and say there's nothing there or on the other hand, he should be impeached yesterday, that's wrong, in my view, that's wrong," she continued, calling for a "full and fair process."
Pelosi has withheld the articles of impeachment from the Senate, saying she plans to wait to see how the Senate plans to move forward with the process. Schumer has requested that the Senate call additional witnesses, including acting White House Chief of Staff Mick Mulvaney and former National Security Adviser John Bolton, who ignored subpoenas from the House to testify. The Trump administration has ordered officials to stonewall the inquiry. McConnell has thus far rejected Schumer's request.
Critics have said that Pelosi is now working counter to the Constitution by holding up the impeachment articles, arguing that she should not try to dictate how the GOP-controlled chamber of Congress proceeds. However, a representative for the speaker of the House told Newsweek on December 19 that there is "no requirement that they must be sent within a specified time, or even ever."