GOP Senator Jokes About How to Get White House Job: Just Say You'd Date Ivanka Trump and That Climate Change Is Fake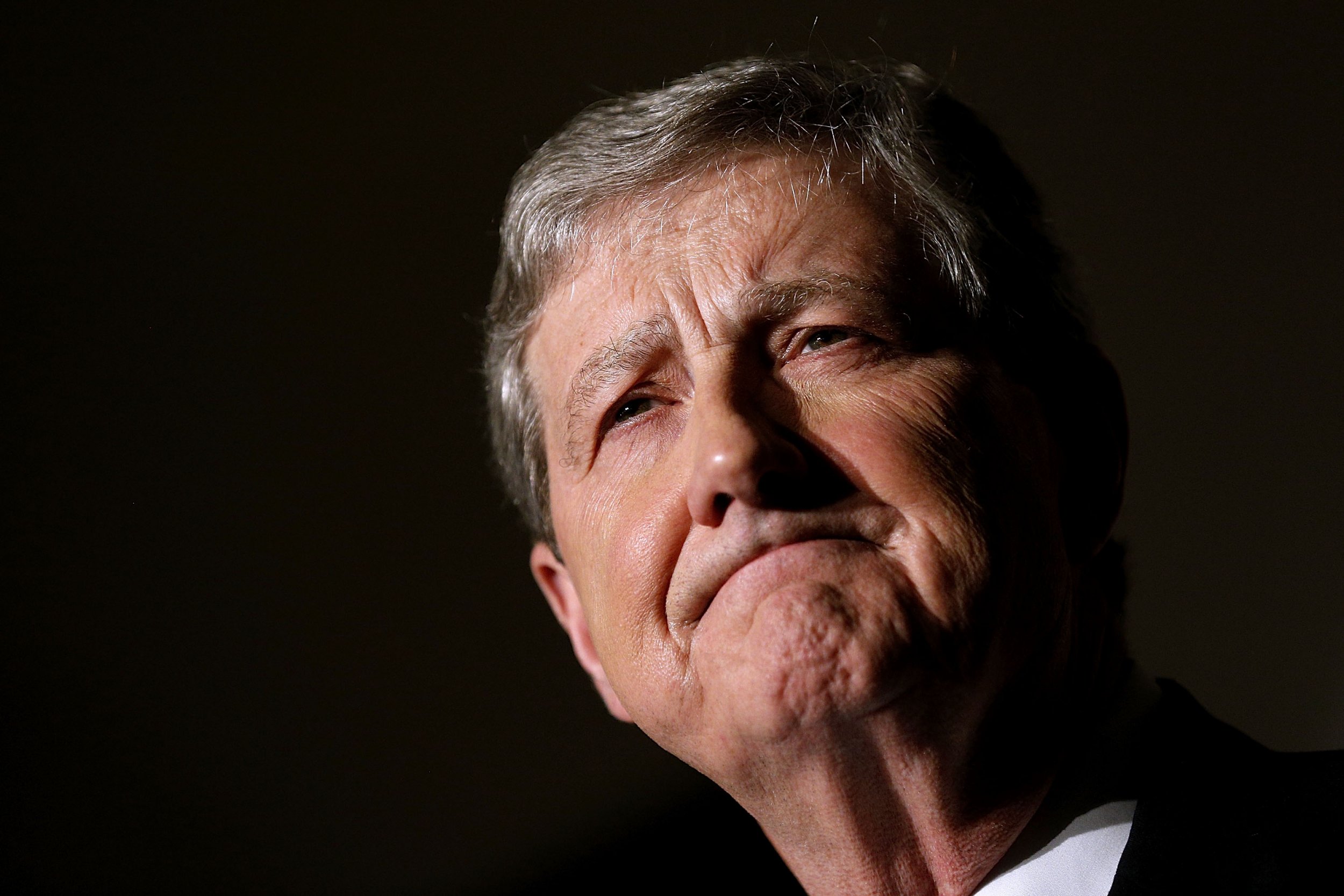 First-term senator John Kennedy (R-LA) on Saturday night poked fun at the Trump administration during an appearance at the Gridiron Club and Foundation dinner, a gathering of top government officials and elite media figures.
Kennedy, who spearheaded a bill to prohibit airlines from storing animals in overhead bins, went all in last night with jokes about the White House, climate change, Ivanka Trump and even Jussie Smollett.
"I am nervous as a pregnant nun. My name is John Kennedy, I'm a United States senator and I represent the people of Louisiana on cable news stations across this nation," he began. "I'm told there are some print journalists here tonight. I know they've been struggling as a business. I'm from the government. I'm here to help you."
"Y'all ought to consider applying for a job at the White House. They've got lots of openings. Just tell them that climate change is more fake than a Jussie Smollett assault and you'd date Ivanka too if you could," the senator quipped. "I'm pretty sure that joke screams national emergency."
Kennedy then fell back on a self-deprecating joke about his state, Louisiana. "In all seriousness, I love newspapers. I read several every day. I bet that surprises you. We made learning to read mandatory in Louisiana about 10 years ago."
"Best thing we ever did. We can read billboards. We can read the backs of cereal boxes. It's great," he added. "And just for the record, hell yes, we have electricity, unlike Alabama. Our rival, our arch rival. Did you know why Alabama raised the drinking age to 32? They wanted to keep alcohol out of the high schools. Please don't tell Shelby I said that."
After Trump's last-minute cancellation of his scheduled appearance at the annual dinner following his two-hour-long address at the Conservative Political Action Conference (CPAC) in Maryland, his daughter and senior adviser Ivanka Trump went in his place. Presidential candidate Sen. Amy Klobuchar (D-MN) was also featured at the event this year.
During her speech, Ivanka Trump ridiculed the Green New Deal and joked that "being Donald Trump's daughter" is the "hardest job in the world."
"When my father asked me just this afternoon to represent him tonight — no, this isn't a joke — to represent him tonight, I didn't have time to write any jokes. I feared that the funniest thing I could do was read you excerpts from the Green New Deal," she said. "The press seems to think it's ironic that I, born of great privilege, think people want to work for what they are given. As if being Donald Trump's daughter isn't the hardest job in the world."