Republican Senator Rob Portman of Ohio broke from President Donald Trump's messaging on Monday and said there is "no evidence" that widespread election fraud would change the results "in any state."
In an op-ed published in The Cincinnati Enquirer, Portman wrote, "there is no evidence as of now of any widespread fraud or irregularities that would change the result in any state."
Portman noted that he had supported the president's campaign's legal efforts targeting election fraud and requests for recount, but that following the completion of ballot tabulation in most battleground states, there is no proof that President-elect Joe Biden's won as a result of voter fraud.
"Based on all the information currently available, neither the final lawful vote counts nor the recounts have led to a different outcome in any state. In other words, the initial determination showing Joe Biden with enough electoral votes to win has not changed," Portman wrote.
The presidential race has been called for Biden, who won 306 electoral votes to Trump's 232, according to the Associated Press.
Portman said that he had voted for Trump in the November 3 election, but acknowledged his candidate lost and it was now time to "move forward."
"I voted for President Trump, was a co-chair of his campaign in Ohio, and I believe his policies would be better for Ohio and the country. But I also believe that there is no more sacred constitutional process in our great democracy than the orderly transfer of power after a presidential election," he wrote. "It is now time to expeditiously resolve any outstanding questions and move forward."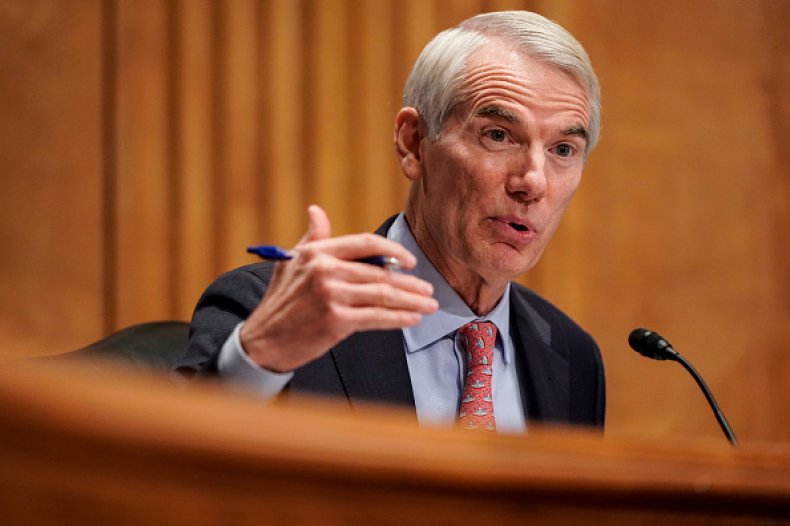 Portman called for a peaceful transition of power to a Biden administration to begin and insisted that Biden should start receiving confidential intelligence briefings ahead of his inauguration.
"In the meantime, the General Services Administration (GSA) should go ahead and release the funds and provide the infrastructure for an official transition, and the Biden team should receive the requested intelligence briefings and briefings on the coronavirus vaccine distribution plan. This is only prudent," he wrote.
"Donald Trump is our president until Jan. 20, 2021, but in the likely event that Joe Biden becomes our next president, it is in the national interest that the transition is seamless and that America is ready on Day One of a new administration for the challenges we face," the senator added.
Shortly after the publication of the Enquirer op-ed, journalist Carl Bernstein identified Portman as one of 21 Republican senators who have "repeatedly expressed extreme contempt for Trump & his fitness to be POTUS" in private conversations with colleagues and White House aides.
Newsweek reached out to the Trump campaign for comment but did not hear back before publication.