GOP Senator Ron Johnson Dismisses Reporter's Question About Biden's Win: 'Nothing to Congratulate Him About'
Senator Ron Johnson, a Wisconsin Republican, dismissed a reporter's question about whether he had congratulated President-elect Joe Biden on his win over President Donald Trump in the presidential election last week.
Although Biden has secured at least 290 electoral votes—surpassing the 270 required to win in the Electoral College—Trump has refused to concede. The president and many of his GOP supporters have made unsubstantiated claims that Biden and Vice President-elect Kamala Harris won the election through widespread voter fraud, without providing evidence.
In a video of a Tuesday interaction, Johnson can be seen quickly walking past reporters as one asks: "Senator, have you congratulated Vice President Biden yet?"
"No," Johnson replies with a laugh, as he continues walking.
"Why not?" the reporter asks.
"Nothing to congratulate him about," the Republican senator responds as he opens a door and enters a different room.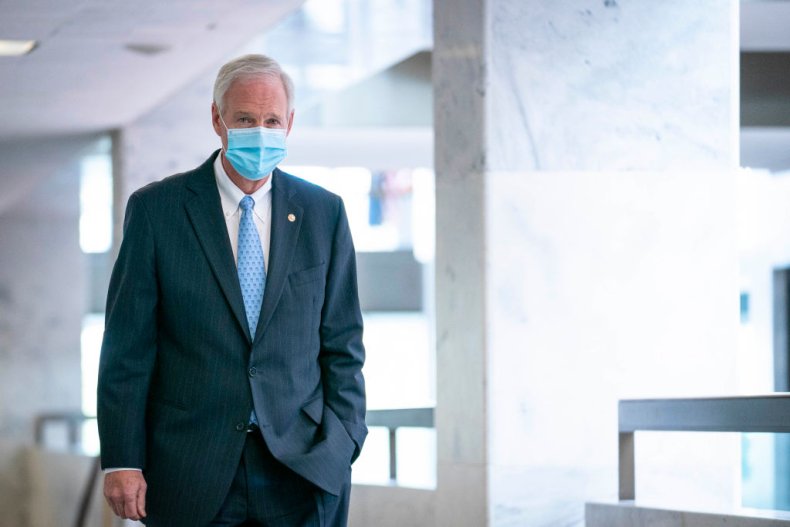 Newsweek reached out to press representatives for Johnson for further comment, but they did not immediately respond. Biden narrowly carried Johnson's Midwestern state by more than 20,000 votes—a margin of 0.7 percent.
Only four Republican Senators—including Susan Collins of Maine, Mitt Romney of Utah, Lisa Murkowski of Alaska and Ben Sasse of Nebraska—have publicly congratulated Biden since he was declared the winner of the presidential election by the Associated Press, Fox News and other television networks on Saturday. Every living president—including former Republican President George W. Bush—has also congratulated Biden on his win.
Meanwhile, Trump's campaign has launched a series of legal challenges, thus far with little success, in multiple battleground states. Analysts have noted that even if some of these legal challenges were successful, none appear to be able to overturn enough votes to undo the election's outcome. Overall, the campaign has not provided evidence of fraud, just a litany of unsubstantiated allegations. Trump's campaign would have to overturn tens of thousands of votes in multiple states in order to be declared the winner.
International observers from the Organization of American States have said that they did not see any incidents of voting irregularities or fraud as Trump and his campaign have claimed, the Associated Press reported. "It is critical however, that candidates act responsibly by presenting and arguing legitimate claims before the courts, not unsubstantiated or harmful speculation in the public media," the OAS said in its report.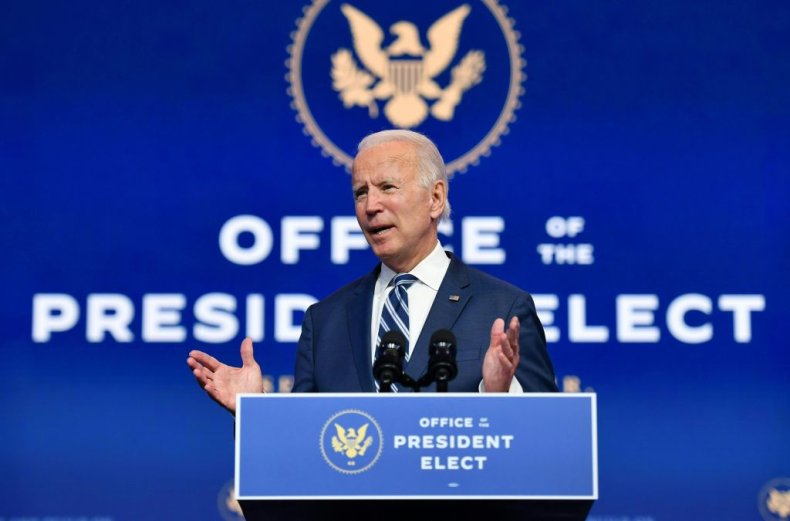 Biden told reporters on Tuesday that whether or not Trump acknowledged his victory was "not of much consequence." The president-elect asserted that his transition team is moving forward swiftly, with or without the Trump administration's recognition. "We're already beginning the transition, we're well underway," Biden said, noting that "nothing's going to stop that."