GOP Senator Says Trump Shouldn't Have Asked Foreign Governments to Probe Biden: 'Not Appropriate'
Republican Senator Rob Portman on Monday said that President Donald Trump should not have asked foreign leaders to probe his domestic political rival former Vice President Joe Biden and called the move "not appropriate.
Portman is the latest Republican to denounce Trump and his personal attorney Rudy Giuliani's efforts to have Ukraine and China probe Biden's family. Trump on Thursday suggested to reporters outside the White House that China and Ukraine should investigate Biden. Although the president stressed that he hadn't yet asked Chinese President Xi Jinping to probe his domestic rival, he added that it could be "certainly something we can start thinking about."
"The president should not have raised the Biden issue on that call, period. It's not appropriate for a president to engage a foreign government in an investigation of a political opponent," Portman told The Columbus Dispatch.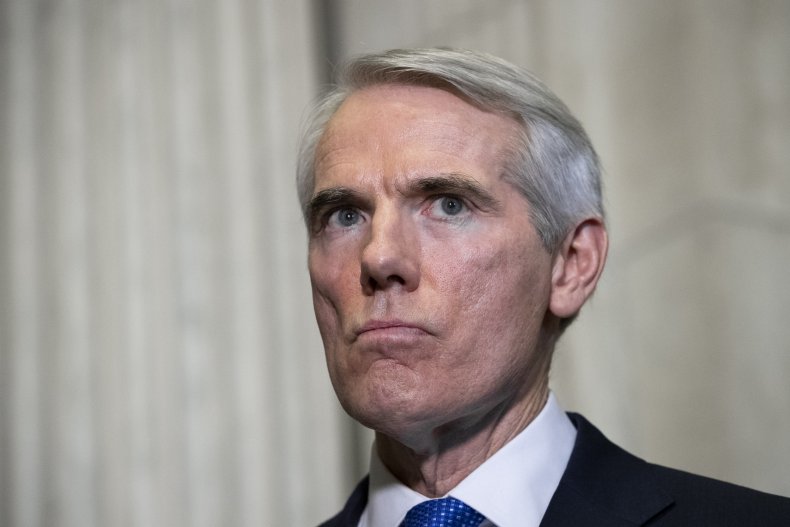 Trump's Thursday remarks came just weeks after House Speaker Nancy Pelosi launched a formal impeachment inquiry. At the heart of the inquiry is a July phone call between Trump and Ukrainian president Volodymyr Zelensky, during which the U.S. president asked his foreign counterpart to look into the Bidens.
Despite his condemnation of the call, Portman also made clear that he does not believe Trump's actions amounts to an impeachable offense. "I don't view it as an impeachable offense. I think the House frankly rushed to impeachment assuming certain things" he said.
No Senate Republicans have publicly backed the Democrat-led House's impeachment inquiry. However, some have criticized the president's actions that are being investigated by Congress.
GOP Senator Mitt Romney on Friday sharply rebuked the president for calling on China and Ukraine to investigate Biden outside the White House a day earlier. "When the only American citizen President Trump singles out for China's investigation is his political opponent in the midst of the Democratic nomination process, it strains credulity to suggest that it is anything other than politically motivated," Romney tweeted.
He added: "By all appearances, the President's brazen and unprecedented appeal to China and to Ukraine to investigate Joe Biden is wrong and appalling."
Republican Senator Susan Collins echoed Romney's sentiments on Saturday. "I thought the president made a big mistake by asking China to get involved in investigating a political opponent. ... It's completely inappropriate," she told the Bangor Daily News.
Romney, Collins and Portman are part of a small group of GOP Senators who have pushed back against Trump's actions and remarks.