GOP Senator Toomey Says Biden 'Quite Likely' to Be President, Trump Admin Should Allow 'Transition Process'
Republican Senator Pat Toomey of Pennsylvania has urged the Trump administration to start cooperating with President-elect Joe Biden's transition team.
Toomey said that Biden was "very likely" but not "certain" be president on January 20, stopping just short of joining the handful of top Republicans who have publicly acknowledged that the former vice president won the election during a Monday interview with Pittsburgh ABC affiliate WTAE.
"We're on a path it looks likely Joe Biden is going to be the next president of the United States," Toomey said during a Zoom interview. "It's not 100% certain but it is quite likely. So I think a transition process ought to begin."
Emily W. Murphy, the Trump-appointed administrator of the General Services Administration, has so far refused to issue Biden with a letter of "ascertainment" indicating that he won the election, a crucial step in ensuring that a smooth transition between the incoming and outgoing administrations can occur.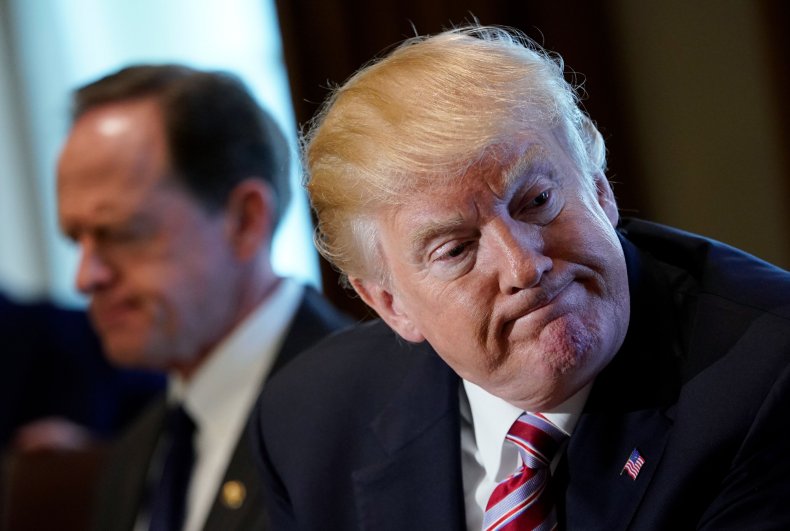 Trump and allies have continued to refuse to acknowledge Biden's victory in the election, instead making accusations without evidence that massive voter fraud had occurred. Toomey called Trump's claims that widespread voter fraud had taken place in Pennsylvania "just not substantiated" during an NBC interview last week.
However, the senator did not close the door on the remote possibility that court cases could overturn the election in Trump's favor during his Monday interview, while reasoning that there was nothing for the administration to lose by beginning the transition process in the meantime.
"You know, if it turns out that the unlikely scenario actually comes about and it turns out President Trump is determined to have won this election after all, then the transition, of course, becomes moot, and it expires and it evaporates," said Toomey. "But I think that's not the likely outcome, so I think it [the transition] should begin."
Although he indicated that he does not expect the result of the election to be overturned in court, Toomey said that it was "necessary to go through the entire process" of finishing the counting of ballots, as well as any legal challenges and potential long shot recounts demanded by the Trump campaign.
As of Tuesday, a combined tally of hundreds of thousands of votes separated Biden and Trump in multiple key states where results would need to be overturned to have any impact on the election's outcome. Biden was also leading Trump by nearly 5 million popular votes nationally.
The Trump campaign has already insisted on recounts in Wisconsin and Georgia. Recounts rarely change election results and have never flipped the number of votes that would be needed to overcome Biden's lead.
Biden said that he believes Trump's continued refusal to concede is "an embarrassment" when asked about the situation during a press conference in Wilmington, Delaware on Tuesday. He also insisted that it will not affect current preparations for his administration.
"I just think it's an embarrassment, quite frankly," Biden said. "I think it will not help the president's legacy... I'm confident that the fact that they're not willing to acknowledge that we've won at this point is not of much consequence nor of planning in what we're able to do between now and January 20."
Newsweek reached out to the White House for comment.