GOP Senator Urges Trump to Help Biden Admin Succeed, Says 'People Remember the Last Thing You Do'
Senator Lamar Alexander (R-Tenn.) has urged a still-defiant President Donald Trump to help President-elect Joe Biden's incoming administration "succeed" while warning that "people remember the last thing you do."
Alexander made the remarks in a statement issued Monday. He had previously urged Trump to allow the formal process to move forward, saying that Biden "looks like he has a very good chance" to win the election on Friday, almost two weeks after it was called for the president-elect by nearly every major media outlet.
"The presidential election is rapidly coming to a formal end. Recounts are being completed. Courts are resolving disputes," Alexander said Monday. "Most states will certify their votes by December 8. Since it seems apparent that Joe Biden will be the president-elect, my hope is that President Trump will take pride in his considerable accomplishments, put the country first and have a prompt and orderly transition to help the new administration succeed."
"When you are in public life, people remember the last thing you do," added Alexander.
Journalist Carl Bernstein on Monday identified Alexander as was one of 21 GOP senators who "have privately expressed their disdain for Trump" repeatedly while questioning his "fitness" to hold office.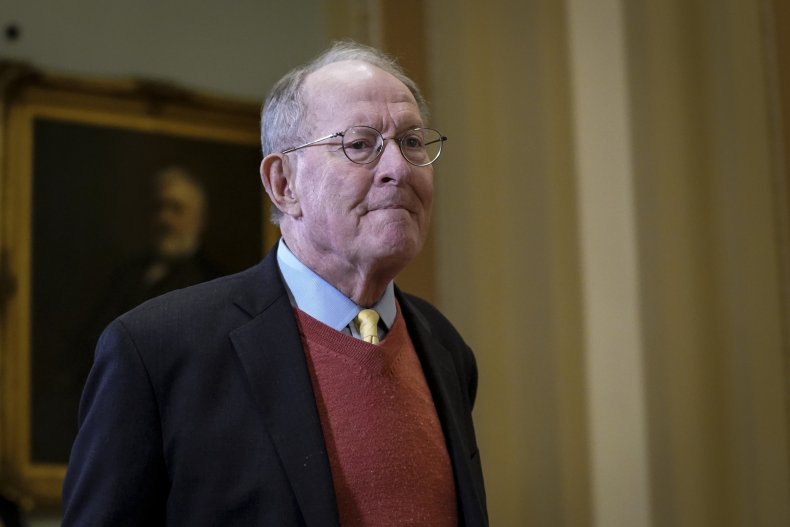 Trump has continued to dispute the result of the election. Although dozens of legal challenges by the Trump campaign and allies have fallen flat, the president has persisted in promoting evidence-free claims of widespread election fraud.
Pending further legal challenges and recounts, all of which are nearly certain to not alter the election outcome, Biden won 306 Electoral College votes to Trump's 232, with 270 votes need to win the presidency. Biden also won close to 80 million votes nationally, over 6 million more than Trump.
Members of both parties have recently expressed concern that delays in allowing Biden to begin the formal transition process could cause national security issues and potentially worsen the impact of the escalating COVID-19 pandemic.
After weeks of stalling, Trump appointee Emily Murphy, who heads the General Services Administration, issued a "letter of ascertainment" declaring Biden the "apparent president-elect" on Monday.
Murphy insisted that the timing of the decision, which is normally a routine formality to begin the transition between presidential administrations, was reached "independently" and had not been influenced by Trump or anyone else at the White House.
However, Trump took credit for the decision on Twitter shortly after the letter was sent to Biden, tweeting that he recommended the transition move forward "in the best interest of our country" while vowing that he would "keep up the good fight" and eventually be declared the winner of the election regardless.
Newsweek reached out to the White House for comment.