GOP Senator Says 'Wall Won't Get Built' If Trump Declares National Emergency
Republican Senator Ron Johnson has said that he does not want President Donald Trump to declare a national emergency over border security, arguing this would actually prevent the wall from getting built.
The GOP politician representing Wisconsin appeared on CNN's Sunday talk show program State of the Union with Jake Tapper. Johnson and Tapper discussed the ongoing partial government shutdown, which has become the longest in U.S. history, and the tensions between Democrats and Republicans over border security proposals. Asked by Tapper if he would be supportive of Trump's suggestion that he could declare a national emergency to fund a border wall, Johnson argued it was a bad idea.
"I would hate to see it," the senator said. "I would prefer not, primarily because, if we do that, it's going to go to court, and the wall won't get built," he explained. "I want to see this wall get built," he emphasized, saying he wanted to "keep pressure on Democrats."
Trump forced the partial shutdown of the government before Christmas when he refused to sign a bipartisan budget that did not include $5.7 billion of funding to build a wall along the southern border of the U.S. with Mexico. As a result, hundreds of thousands of federal government employees have been temporarily furloughed or forced to work without pay. Hundreds have reportedly turned to food banks to eat, as they feel the financial strain. Unions for some of the employees have sued Trump over the shutdown, and many workers have organized protests.
Thus far, Trump has appeared unconcerned about the federal employees' struggles, vowing to maintain the shutdown for months, or even years, unless Democrats support funding for the border wall. Democrats and other experts have argued that the wall would be ineffective, not to mention exorbitantly costly. Politicians from the left have already compromised, supporting Republican-backed budgets that include additional funding for border security. But Trump has continued to insist on the wall.
While Trump has suggested he will declare a national emergency to build the wall, he has seen significant pushback from Republican lawmakers. Some have expressed concern that such a move would set a bad precedent, leading future presidents to make the same move whenever they face objections from Congress. Others, like Johnson, have pointed out that the declaration would be challenged in court and would not actually expedite the construction of the barrier.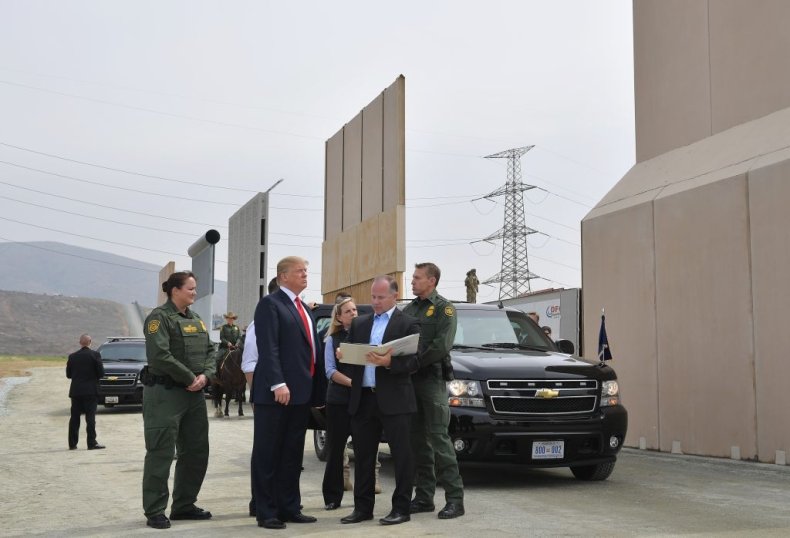 Last week, Fox News judicial analyst Andrew Napolitano explained that Donald Trump could not legally build a border wall by declaring a national emergency. The former judge said the declaration would only give Trump the ability to mobilize assets at his disposal, such as the military. Any funding would still legally need to be approved by Congress. Such a declaration would also not give the president the ability to seize property along the border, little of which is owned by the federal government.