GOP Senators Accuse Schumer of Rushing Vote on Bipartisan Infrastructure Plan
Republican Senators Rob Portman and Bill Cassidy on Sunday criticized Senate Majority Leader Chuck Schumer's Wednesday deadline for a procedural vote on the $1.2 trillion bipartisan infrastructure plan, both saying that negotiators need more time to complete the bill.
Schumer announced Thursday that he intends to set the first procedural vote on the package for this Wednesday in an effort to force a group of 22 bipartisan negotiators to finalize the bill. The New York Democrat also set Wednesday as the deadline for his caucus to settle on their separate $3.5 trillion budget resolution package that the party hopes to pass without GOP support.
Portman, a lead negotiator for the bipartisan infrastructure plan, pushed back against the "arbitrary deadline" on CNN's State of the Union.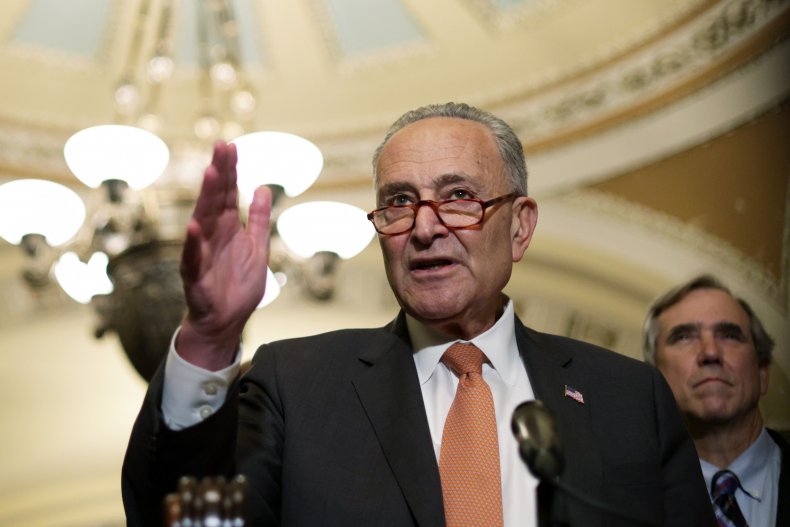 "We're still working on it. It's more important to get it right than to meet an arbitrary deadline, and we are still negotiating," the Ohio Republican told host Dana Bash. "We should bring the legislation forward when it's ready."
"It's important that we get it done. It's been talked about for years, and yet it's got to be done in a thoughtful bipartisan way. We don't want to rush this process and make mistakes," Portman added.
Portman also announced that the proposal to strengthen Internal Revenue Services (IRS) enforcement was shelved as a way to fund the package following Republican "pushback." Negotiators will meet later Sunday to discuss replacements for the proposal, he said.
Cassidy, who's also one of the group of 22 senators negotiating a framework for the bipartisan infrastructure plan, told Fox News' Chris Wallace that he won't "vote for cloture when the bill isn't written," noting that both sides have yet to agree on how to pay for the package.
"I just don't know how you have a cloture vote when you don't have a bill ready, when you don't have the pay-for established and so if you will, he's asking us to vote on things that they've not cooperated on how we bring it about," Cassidy said. "So I have to kind of get my mind around how do we vote on something which is not yet written as we try to get it right."
The Louisiana senator noted that it "could be ready" Wednesday, but Democrats will need to work alongside Republicans to establish "good faith pay-fors" to fund the bill.
Last week, GOP Senator Mitt Romney, another bipartisan negotiator, warned that Republicans won't vote on a bill that hasn't been completed. That would be a "dereliction of duty," the Utah lawmaker added.
Newsweek reached out to Schumer's office for comment.