GOP Senators Roger Wicker, Jim Inhofe Pitch Nuclear Threat, Arming Ukraine Against Russia
Following a Tuesday video call between President Joe Biden and Russian President Vladimir Putin about tensions over Russian troops along the country's border with Ukraine, GOP Senators Roger Wicker and Jim Inhofe are encouraging Biden to mobilize additional military assistance to Ukraine and warn Russia, including threats as severe as nuclear weapons.
The two presidents reportedly discussed the situation at the border, as Biden warned Putin of potential measures, both military and economic, that the U.S. is prepared to take if Russia continues with the perceived hostile actions toward Ukraine, or actually invades the country.
Wicker, of Mississippi, speaking to Fox News' Neil Cavuto hours after the call, said he feels Biden should be prepared for any outcome, and would not rule out the U.S. taking more aggressive steps to warn Russia.
"I'll tell you this, Neil," Wicker said. "I would not rule out military action. I think we start making a mistake when we take options off the table. So I would hope the president keeps that option on the table."
Wicker later specified military action could mean anything from an increased number of uniformed troops on the ground in Ukraine to even the possibility of threatening nuclear action as a potential deterrent.
Inhofe, of Oklahoma, advocated for sanctions against Russia for the actions it has already committed, as well as providing more military support to the Ukrainian army than what was provided in 2014 when Russia occupied Crimea, which Inhofe said happened because of what the U.S. didn't do, in a press release.
"This should include anti-air, anti-tank and counter-artillery weapons, as well as cyber capabilities, information operations, and more intelligence sharing with our allies and partners so they can contribute as well," the statement said. "President Biden is about three months too late on sending this aid, and we cannot afford to wait any longer."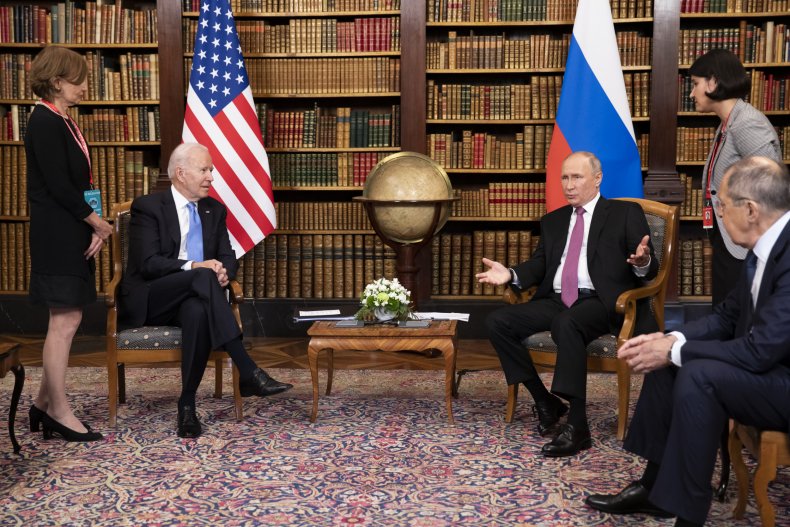 "I will look you in the eye and tell you, as President Biden looked Putin in the eye and told him today, that things we did not do in 2014, we are prepared to do now," national security adviser Jake Sullivan told reporters Tuesday following the call.
Sullivan said he believes Russia is still undecided on whether it will launch a military offensive against Ukraine, which U.S. intelligence suggests could take place in the next several months, according to CNN.
While the White House and America's European allies hope the situation can be resolved without violence, and everyone's strategic and political concerns are sufficiently addressed, Sullivan told reporters Biden made it clear to Putin that the U.S. is prepared to act against Russia.
"He reiterated America's support for Ukraine's sovereignty and territorial integrity. He told President Putin directly that if Russia further invades Ukraine, the United States and our European allies would respond with strong economic measures," Sullivan said. "We would provide additional defensive material to the Ukrainians above and beyond that which we are already providing, and we would fortify our NATO allies on the eastern flank with additional capabilities in response to such an escalation."