GOP Sheriff Hopeful Claims He Won't Impose Laws Infringing 'Personal Liberties'
A Republican gun rights supporter running for sheriff in New York State has said he won't enforce any laws he sees as infringing on "personal liberties".
Steve Felano, the 35-year-old founder of 2ANYS, a gun rights advocacy group, announced his candidacy in Erie County, despite having no prior experience in law enforcement.
According to reports, Felano hopes to focus on tackling laws and executive orders he views as "unconstitutional."
Speaking about a new ban on Confederate flags being on state property, Felano said: "First and foremost, the platform will be nonenforcement of state edicts on various laws."
New York Gov. Andrew Cuomo signed a bill into law earlier this week, which states the sale of the flags will only be allowed for educational or historical purposes.
The bill also banned other "symbols of hate," including swastikas and other known insignias historically associated with racism and other violence against targeted religious or ethnic groups.
"I think we're going to see more laws like that coming down the pike from this governor especially as he continues to hold executive authority power, and the sheriff should be resisting that," Felano said.
He also claimed the New York State government was a "grave threat" to the public, WIVB News reported.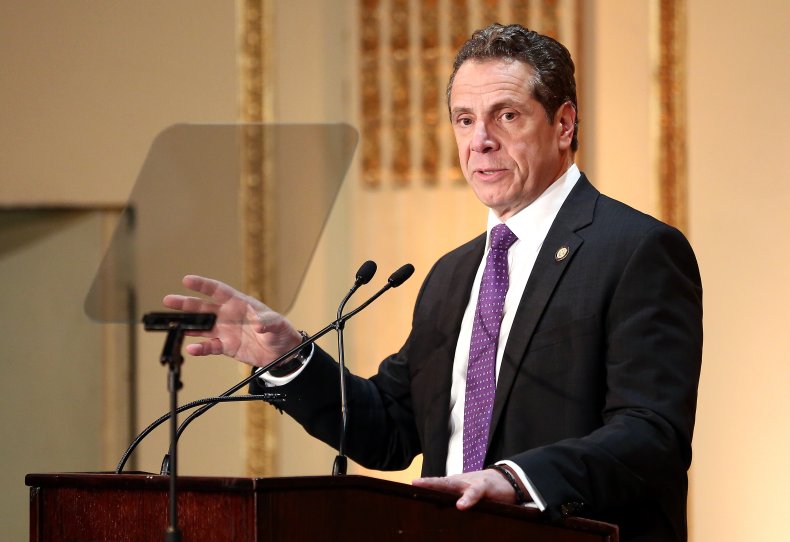 Felano said: "New York State government – everything from bail reform on down. It poses a grave threat to the public, and with these Covid shutdown mandates... All throughout this year they've been stealing peoples' ability to make a living. So non-enforcement will be a big priority."
Nonessential businesses in New York State may be forced to close in January if cases of COVID-19 continue to rise, Cuomo announced earlier this week.
"Of course a shutdown in January is possible," Cuomo said at a news conference in Albany. "But there's a big but."
He added another economic lockdown would depend on what people do over the holidays and whether new infections continue to rise.
"But no one knows because it is up to us. What will happen in three weeks? What will happen in four weeks?" he continued.
"We know there has been an increase over the past weeks, but that doesn't determine what happens going forward. It depends on what you do and that is where we are. New Yorkers can stop a shutdown. New Yorkers can save lives. It depends on what we do. New Yorkers are good at doing."