Republican North Carolina Department of Labor (NCDOL) Commissioner Cherie Berry said in a November letter that her department would not issue any new regulations as safety measures against COVID-19 in the workplace.
In October, worker's advocacy groups in North Carolina asked the NCDOL to institute more stringent safety measures against the virus. In September, Governor Roy Cooper announced an executive order that would put additional safety measures in place for North Carolina agricultural workers. After labor officials claimed they would not be able to enforce the new regulations, Cooper's office chose not to enact the order. In her November letter, Berry said that COVID-19 could not be proven to be a workplace hazard.
"While I am not dismissing the tragic deaths that have occurred as a result of this virus," Berry wrote, "statistically, the virus has not been proven likely to cause death or serious physical harm from the perspective of an occupational hazard."
"Because the virus is so pervasive, it may be very difficult if not impossible to prove that the illness is work-related," Berry added. "To issue a citation and be unable to provide evidence sufficient to uphold the citation, means that the citation will be dismissed."
In a statement emailed to Newsweek on Tuesday, North Carolina Department of Health and Human Services (NCDHHS) Communications Manager Kelly Haight Connor said COVID-19 is "not a disease to gamble with."
"NCDHHS has developed comprehensive guidance to support businesses in keeping their employees and patrons as safe as possible and to slow the spread of the virus," Connor wrote. "With our trends moving in the wrong direction, it is critical that we follow the guidance to help keep people from getting sick and ensuring our hospitals are able to care for those that have serious illness."
"NCDHHS continues to work with the NC Department of Labor and the NC Department of Agriculture & Consumer Services to support North Carolina's farmworkers and food processing workers," Connor added.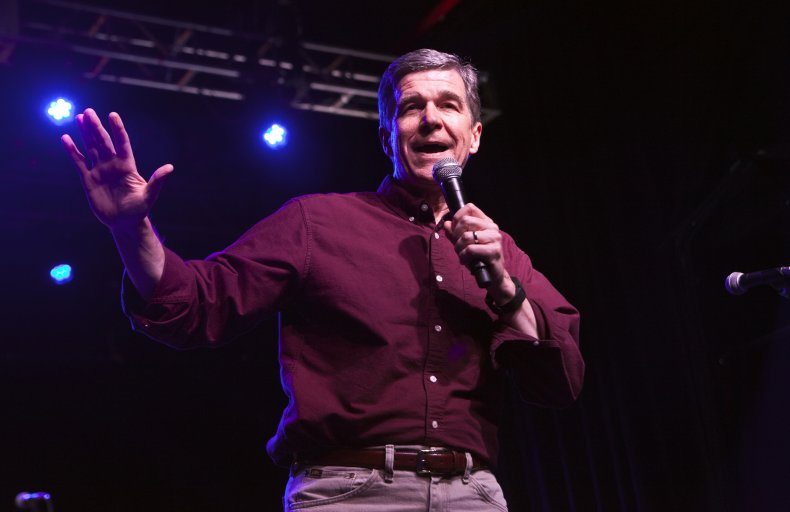 In their October petition, advocacy groups including the Southern Poverty Law Center called for the NCDOL to require employers to make certain COVID-19 safety measures standard. Among their recommendations were providing workers with face masks, ensuring adequate air-handling systems were in place where applicable and establishing proper sanitization protocols.
According to the petition, since NCDOL declined to enforce Cooper's executive order, "it is necessary that NDCOL adopt new protections through rulemaking in order to effectively protect employees from the spread of COVID-19."
Berry's response to the petition said that imposing "new regulations is not the most efficient means to help control the virus."
Information from the North Carolina Department of Health and Human Services on Monday indicated over 300 clusters of COVID-19 traceable to workplaces. In the meat and poultry processing industry, 41 clusters of the virus had been reported with 4,122 cases associated with those clusters.
North Carolina has had a mask mandate in place since June, although some county officials claimed they would not enforce it. In November, after an executive order which tightened restrictions in the state, Cooper asked local governments for their help in enforcing the order.
"We want people to follow the safety guidelines to slow the spread," Cooper said during a press conference. "If they don't, the rules need to be enforced and we're working with state and local governments to do just that."
According to Cooper's November order, employees at farming, manufacturing and construction sites are required to wear face masks when social distancing is deemed difficult or when workers "are either with six (6) feet of another person or indoors."
As of December 7, North Carolina has reported 399,362 positive cases of COVID-19 with 5,560 deaths attributable to the virus.
Updated (12/08/2020 9:16 p.m. EST): This story has been updated with a statement from the North Carolina Department of Health and Human Services.