GOP State Senator Rebukes Trump, Declares 'Republicans All Over the Country' Want President Impeached
GOP Nebraska state Senator John McCollister this week fired back at President Donald Trump's assertion that the Democrat-led impeachment inquiry is a hoax by asserting that "there are Republicans ALL OVER the country" who want him impeached.
Trump on Monday took to Twitter to call the impeachment inquiry "the greatest con job in the history of American politics." The president added: "The Fake News Media, and their partner, the Democrat Party, are working overtime to make life for the United Republican Party, and all it stands for, as difficult as possible!"
In response, McCollister rebuked Trump's claim that the GOP is "united" and said there are Republicans that agree with Democrats on impeachment.
"'United Republican Party?' No. There are Republicans ALL OVER the country who want you impeached. We don't fall for some cult of personality. We've read the constitution," the state lawmaker tweeted, alongside the hashtag "#RepublicansForImpeachment."
McCollister, who was elected to the Nebraska legislature in 2014, has previously been critical of Trump and the Republican Party for blindly supporting him. In August, the lawmaker accused the president of hijacking his party after GOP leaders condemned him for claiming that conservatives have been "complicit" in racist activity and white supremacy.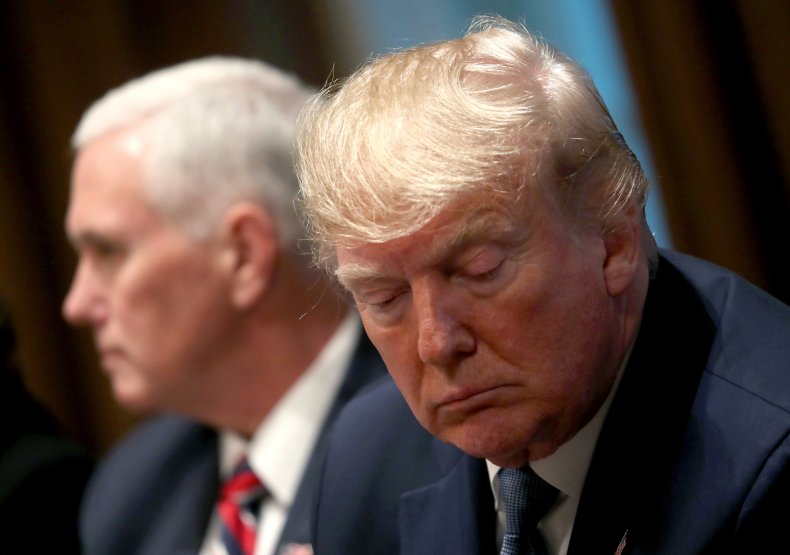 After declaring that there are some members of the GOP that want the president impeached on Monday, McCollister invited "these Republicans" to speak up and explain why they hold this view. Later, the Nebraska lawmaker retweeted several replies from self-identified Republicans that support impeaching and removing Trump.
"I am a Republican who supports the impeachment of Trump," Twitter user @trumpnoreagan wrote, "because what is at stake is our independence and self-determination, free and fair elections, the constitutional principle of the separation of powers and the rule of law."
Unsurprisingly, McCollister also experienced attacks from pro-Trump users on Twitter for his remarks. "So you only want to hear from 'Republicans' who want Trump impeached?" Twitter user @DianneCannis9 wrote. "Why not hear from ALL Republicans including those who love our @POTUS? Because you're a RINO pure & simple. Go change parties; you belong with haters."
"No thanks. Fine where I am," McCollister fired back.
Following the mass shooting in El Paso earlier this year, which was believed to have been motivated by anti-immigrant sentiments, McCollister called out the Republican Party for "enabling white supremacy in our country."
"As a lifelong Republican, it pains me to say this, but it's the truth," he tweeted in August. "I of course am not suggesting that all Republicans are white supremacists nor am I saying that the average Republican is even racist."