GOP State Senator Warns Trump Has 'Hijacked' the Republican Party, Says He Fears for America
Republican Nebraska state Senator John McCollister said he thinks that President Donald Trump has "hijacked" his party, voicing his fear for the country after GOP leaders condemned him for saying that the party had been "complicit" in racist activity and white supremacy.
McCollister, who was elected to the Nebraska legislature in 2015, appeared for an interview with MSNBC's Morning Joe on Wednesday morning after his party rejected his concerns as well as him as a politician. The state senator argued, along with the morning show's host Joe Scarborough––who previously served as GOP congressman but now identifies as independent––that Trump was not even a real conservative.
"Donald Trump has hijacked the Republican party in Nebraska as well as in the rest of the country," McCollister said. "We've lost the traditional values that Republicans have had: free trade, legal immigration and of course fiscal sanity. I'm afraid we've left our moorings and we need to come back to what the Republican party was in the past."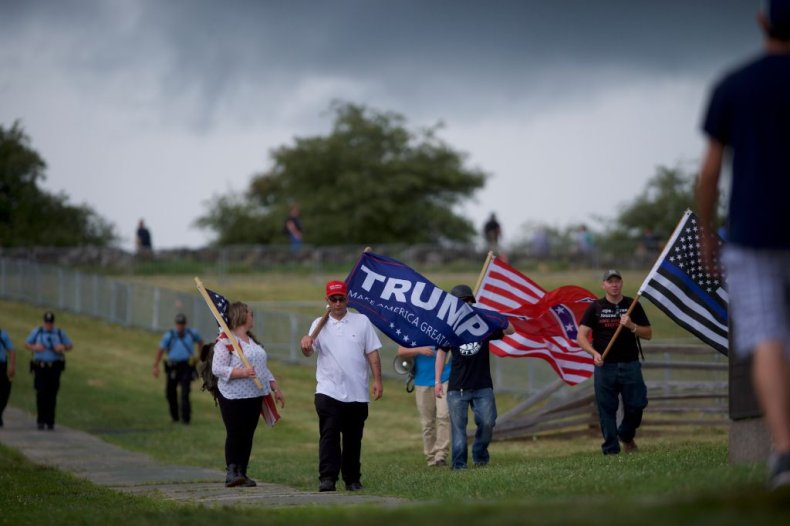 Scarborough then asked how McCollister feels when he sees so many longtime Republicans supporting Trump, pointing out that the current president was previously a Democrat who donated large sums to Democratic candidates.
"You know, it doesn't make any sense to me at all," the state lawmaker replied. "And I fear for the Republican party and America, the direction we seem to be going." However, McCollister said with some optimism that political parties "can rebuild themselves," expressing his hope that that would happen after the 2020 election.
In the aftermath of the mass shooting in El Paso, which left 22 people dead and is believed to have been motivated by anti-immigrant hatred, McCollister called out his party for being "complicit to obvious racist and immoral activity inside our party" in a Twitter thread. He wrote: "The Republican Party is enabling white supremacy in our country. As a lifelong Republican, it pains me to say this, but it's the truth."
Continuing, the Nebraska lawmaker called out Trump directly. "We have a Republican president who continually stokes racist fears in his base," McCollister explained. "He calls certain countries 'sh*tholes,' tells women of color to 'go back' to where they came from and lies more than he tells the truth."
"When the history books are written," he concluded, "I refuse to be someone who said nothing."
The state's GOP Chairman Ryan Hamilton responded on Monday, accusing McCollister of shedding "all pretense of being a conservative." Hamilton and RNC leaders in the state apparently viewed the senators effort to call out racism and white supremacy as too liberal for their party.
"I am happy to send a change of voter registration form along to his office so he can make the switch officially and start, for once, telling the truth to voters in his district," Hamilton wrote.
Asked Wednesday morning on MSNBC what his plans were in regards to his party affiliation, McCollister said he planned to remain a Republican.
"Well, they can't kick me out of the party," McCollister asserted. "That's something only I can do. So I won't be leaving."